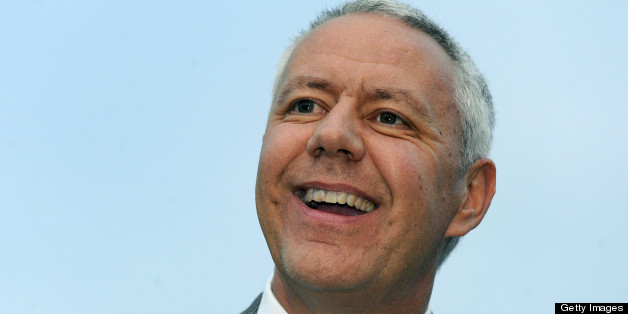 Weld County District Attorney and former U.S. Senate candidate Ken Buck announced on his official Facebook page that his cancer has gone into remission.
Buck made the announcement late Monday night on Facebook:
Praise the Lord! I went to my doctor today and after blood tests, a CT scan and a PET scan the consensus from the Radiologist and Oncologist is that I am in remission. After only 3 chemo cycles, there is no detectable cancer in my body. I feel so blessed to have so many friends who have prayed, prepared meals, sent cards, called, emailed and expressed love and support in so many positive ways. Perry and I want to thank you for allowing us to share this time together and grow in our marriage, faith and love. It has been a time for the Buck family to reflect and we are all so much more appreciative of the blessings we enjoy. Our daughter Kaitlin graduated early from college and put her life on hold since January to support her Papa and we could not have asked for a greater gift than her loving devotion. I have a few more chemo sessions to make sure there is no cancer lingering in the blood system and then I will be fighting again with my entire heart, body and soul. Thank you so much for your prayers and
overwhelming support.
More than 1,200 people liked the post already as of Tuesday afternoon.
Earlier in 2013, Buck had announced that he was receiving treatment for lymphoma, a type of blood cancer. Buck posted this message on Facebook last March when he first announced the diagnosis:
As, some of you have been aware I have been dealing with some health challenges. Recent tests have determined I have lymphoma. I WOULD APPRECIATE YOUR SUPPORT IN PRAYER! It seems scary, but I am facing this challenge head on and will be going in for a biopsy tomorrow, Monday, and begin treatment on Wednesday.

Please understand that my family and I will need privacy as we adjust to these changes. I am not sure what treatment will bring, so the best way to communicate for now will be to check updates here on facebook. Updates will be posted here as soon as they are available.

Thank you, your prayer and support are appreiciated.
Buck was the unsuccessful Republican challenger to Democrat candidate Sen. Michael Bennet in the 2010 U.S. Senate race.
BEFORE YOU GO
PHOTO GALLERY
Celebrities Who Faced Lymphoma