Eva Longoria is not alone: The very same day the "Desperate Housewives" actress showed a little too much skin on the Cannes red carpet, fellow actress Rosario Dawson did the exact same.
Wearing a high-slit gown, Dawson unintentionally flashed the cameras, exposing her nude underwear.
Dawson attended the "Jimmy P.: Psychotherapy of a Plains Indian" premiere, as did Longoria, last Saturday night. But when the 34-year-old "Trance" actress attempted to walk up the steps in a gorgeous, floor-length, sequined white gown, her seriously high slit blew right open and exposed her delicates to the world.
But Dawson, always the professional, didn't make a scene and simply covered her nether region with her hand, making an "Oopsie!" face to match.
Way to handle a wardrobe malfunction, girl!
PHOTO: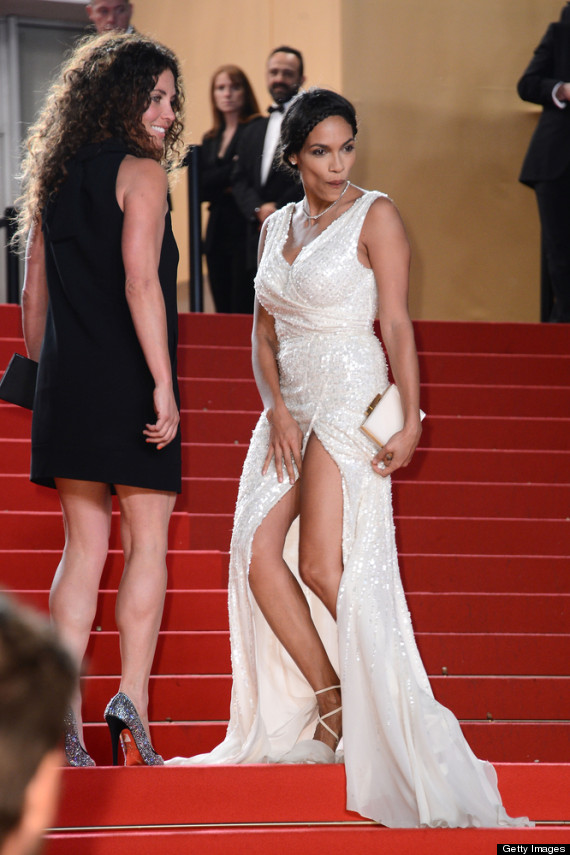 BEFORE YOU GO
PHOTO GALLERY
Celebrity Wardrobe Malfunctions