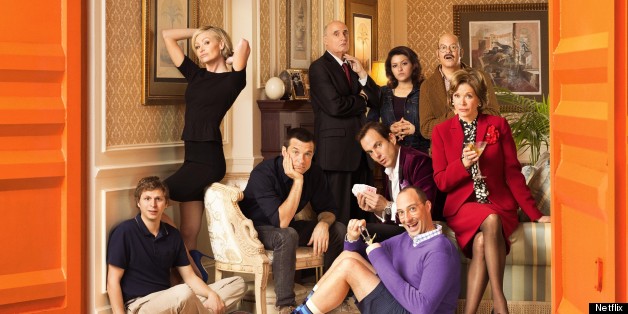 The revival of "Arrested Development" isn't your typical TV story. The entire cast reunited for new Netflix episodes, but not all at once, making it a tricky production and because of the way it was made, the cast of "Arrested Development" received an unusal salary breakdown, according to The Hollywood Reporter.
Season 4 of "Arrested Development" is formatted with each character at the focus of at least one episode -- some have two. THR reports that therefore, each actor -- Jason Bateman, Michael Cera, Tony Hale, Will Arnett, Portia de Rossi, Alia Shawkat, David Cross, Jeffrey Tambor and Jessica Walter -- received $125,00 for the episode she/he stars in. If the actor appears in more than 90 seconds of another actor's episode, they received $50,000. If it's less than 90 seconds, the actor received $10,000. If a clip from a previous episode is used, the actor received $1,000. Bateman is the only actor to appear in every episode.
"That show launched a lot of our careers and everyone is doing great, so to come back together while things are going well is really a fortunate situation," Bateman told GQ in March. "Everybody had to be big boys about not making it financially impossible."
Click over to THR for more on the financials of reviving "Arrested Development."
"Arrested Development" returns with new episodes on Netflix beginning Sunday, May 26.
PHOTO GALLERY
Arrested Development Photos
BEFORE YOU GO