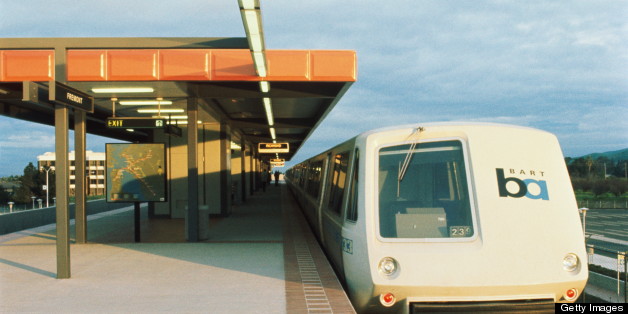 The BART board appears ready to drop its ban on bringing bicycles on trains during rush hour after a survey found few rider complaints during a one-week test of relaxed rules in March.
The board is expected to vote on the issue Thursday. However, two BART directors said they want to lift the ban only conditionally and decide in five months whether to make the change permanent.
The concern is potential conflicts and collisions between cyclists and other riders on crowded train cars and station platforms.
"I'm in favor of allowing bicycles on our trains, but I think we need a longer test period to evaluate passenger reaction," said Gail Murray, a BART board member from Walnut Creek.
Murray and Director Zakhary Mallett, of El Sobrante, said they are concerned that a rule change might slow passenger loading and interfere with BART's capacity to move its growing number of riders.
"I want a more expansive pilot program to capture riders' perspectives," Mallett said Tuesday.
Bicycle advocates and BART planners say getting more people to pedal rather than drive to stations can increase ridership while taking pressure off station parking lots that often fill up early in the morning. Even with most station lots filling up early, average ridership on BART was 400,435 passengers per weekday in April -- 7.1 percent higher than the same month a year ago.
The BART board meets 6 p.m. Thursday at its Oakland headquarters to consider the bike policy.
Under one option to be considered, the board would relax the rush-hour rules for five months, starting July 1, then decide in November whether to make the change permanent.
Bikes would continue to be barred from entering the lead car of a train at any time, and the first three cars of a train during rush hour.
Whatever decision the board makes, BART will continue to bar bicyclists from boarding overcrowded train cars, officials said.
BART Board President Tom Radulovich, of San Francisco, said he wants to scrap the rush-hour ban permanently.
"I think we're ready to dump the ban," he said. "We've had two pilot projects, and our riders showed they didn't have a problem doing away with the blackout."
Crowding problems, Radulovich said, can be averted because cyclists still must refrain from entering packed train cars and instead wait for another train with space.
But saying when a car is "overcrowded" and off limits to cyclists may be hard to define in the field, said Joel Keller, a BART director from Brentwood.
After a weeklong test of relaxed rules in March, BART conducted a rider survey and found 84 percent said the rule change would have no effect on their decision to ride trains.
About 23 percent favored keeping the restrictions in place, a change from 37 percent in a survey last year.
Contact Denis Cuff at 925-943-8267. Follow him at Twitter.com/deniscuff. ___
BEFORE YOU GO
PHOTO GALLERY
BART Idiot Hall Of Fame