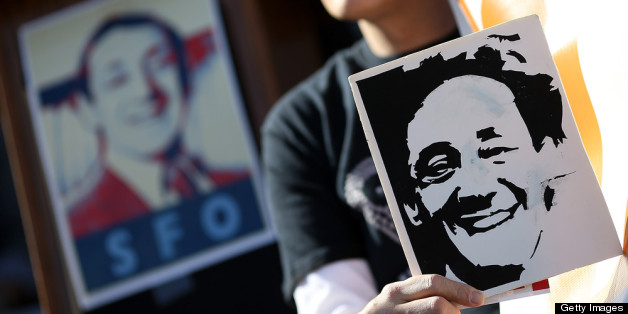 Harvey Milk may have been a San Francisco city supervisor 35 years ago, but with Pride preparations underway, a tribute concert piece debuting at the San Francisco Gay Men's Chorus next month and a Supreme Court Proposition 8 decision on the horizon, his message is as timely as ever.
On May 22, LGBT supporters across the nation will celebrate the fourth annual Harvey Milk Day honoring the activist and politician who was killed alongside San Francisco Mayor George Moscone in 1978.
"He knew you had to make change," said gay rights activist Robin Galbraith in an interview with USA Today about Milk. "Our community has to understand you have a voice, and if you don't use it, nothing will change."
Though California is the only state that officially recognizes the holiday, celebrations can be found across the country. (For a list of events in your town, click here.)
In 2009, President Obama posthumously awarded Milk the highest civilian honor, a Medal of Freedom.
"Milk encouraged lesbian, gay, bisexual and transgender citizens to live their lives openly and believed coming out was the only way they could change society and achieve social equality," wrote the White House in an announcement.
"It brings great pride to San Franciscans that Harvey Milk will receive this award posthumously," said House Minority Leader Nancy Pelosi at the time.
Check out photos of Harvey Milk's life and legacy in the slideshow below:

BEFORE YOU GO
PHOTO GALLERY
Harvey Milk Day