In what appears to be an egregiously painful accident, Jesse James cut off his pinky finger yesterday (May 21) and later documented it on Instagram with his own hilarious commentary.
In a phone call into TMZ, the 43-year-old former West Coast Choppers CEO said, "I was working in the shop today, and my glove got caught in one of my machines and it just took my finger off."
The reality star wasn't kidding ... the machine he was working on at his motorcycle customizing shop took a pretty clean swipe at his pinky finger, severing it right off. But this didn't seem to bother James much, adding his own commentary on Instagram about his pinky: "Doesn't look like this dude's gonna make it, Nice know'n you little buddy."
He pictured himself back at work just a day later, exclaiming, "My World has No time for Whiners or Crybabies."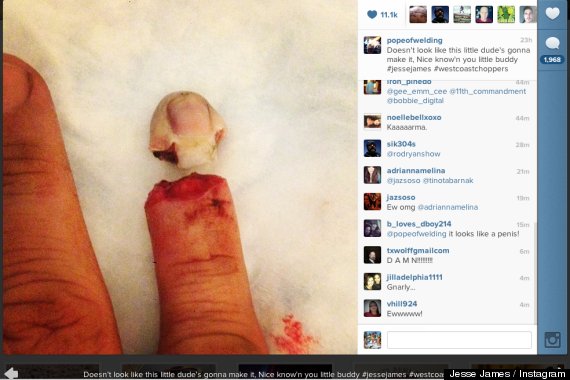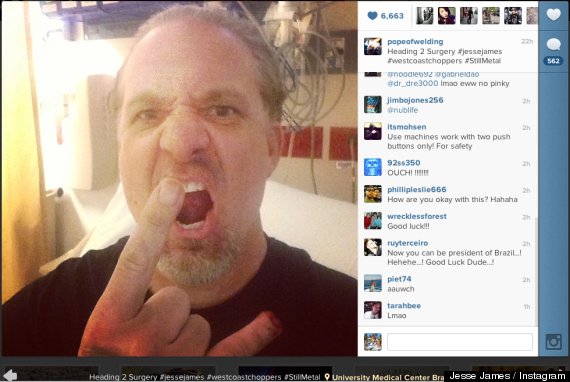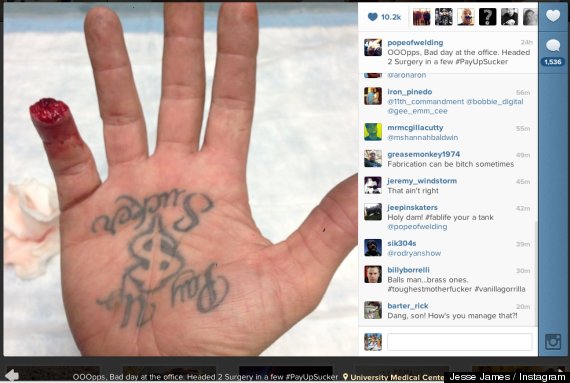 BEFORE YOU GO
PHOTO GALLERY
Sandra Bullock & Louis