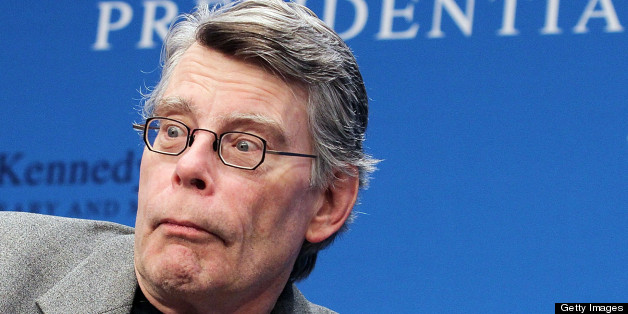 Stephen King's latest book, Joyland, will not be released as an ebook according to the Wall Street Journal.
"Maybe at some point, but in the meantime, let people stir their sticks and go to an actual bookstore rather than a digital one," the author told the newspaper.
MSN Money reports that Joyland, which goes on sale on June 4, is "set at a North Carolina amusement park in 1973, [and] published by independent Hard Case Crime. In a blurb on Amazon.com, King said one reason he decided to hold off on a digital format is that he loved the paperbacks he grew up with."
King is far from an ebook luddite - as the LA Times points out, he is the man "who stood onstage with Amazon's Jeff Bezos in 2009 to introduce the Kindle 2." He made a story called Riding the Bullet available as an ebook only in 2000, and wrote a novella called UR exclusively for the Kindle. He also recently published an e-only Kindle Single called Guns.
Earlier this year, three independent bookstores filed a lawsuit against Amazon and major publishers over alleged unfair practices in negotiating prices for ebooks. This decision from King is some rare positive news for the ailing bookstore industry.