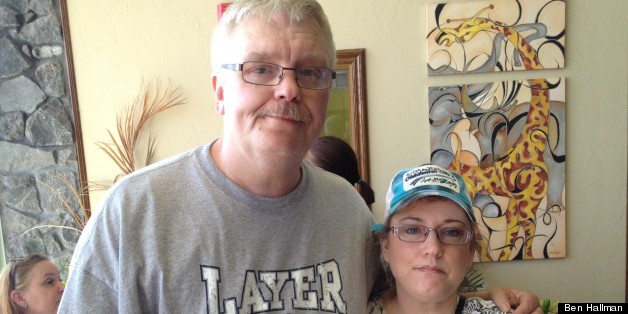 MOORE, Okla. -- Judy Peterson has big plans for restoring her home, which was damaged in the brutal tornado that devastated this community on Monday. A man at her church has volunteered to remove the pear tree that fell on her driveway and her son-in-law, a contractor, has promised to help repair her roof and windows.
But on Wednesday afternoon, she was sitting on the pavement with her daughter in the bright sunshine at an intersection leading into her neighborhood. She had been there for a while. As with some 80 or so other residents milling around here, police had prevented Peterson from returning to her home to gather valuables and begin to clean up.
"It's frustrating to be here because there is so much else we could be doing," Peterson said. "I'm trying to be open-minded about the whole thing."
As the immediate shock of the deadly storm that killed at least 24 and wounded more than 240 others recedes, residents here are beginning to consider what comes next. Most have found temporary housing with friends or family. Donated food and clothing is arriving by the truckload and gathering in huge piles at distribution centers, suggesting residents' most basic needs will be met.
For many, the task ahead is salvaging what's left of their former lives. In some parts of town, including those nearest the badly damaged Moore Medical Center, officials permitted residents to sift through the ruins of homes blown apart by the storm. But in the part of the wrecked community closest to Plaza Towers Elementary, lives remained on hold.
Police and National Guardsmen blocked streets, turning away even those who could prove they lived nearby. The blockade has meant that some families haven't been to their home since the night of the storm, or even at all. Though most people said they don't expect to find much, they do hope to pull out family photos or other artifacts, such as medals and jewelry. Others -- dozens, at least -- wanted to search for a missing pet.
Chuck and Marie White fled their home minutes before the EF5 tornado -- the strongest rating bestowed by the National Weather Service -- blasted it to bits.
They returned in the immediate aftermath to find one of their pets, a sweet-tempered dog named Ben, lying dead on the back porch.
After pulling a half-clothed neighbor from the wreckage of her bathroom, they found a second dog unharmed, but could not locate Whiskers, their black-and-white tuxedo-patterned cat.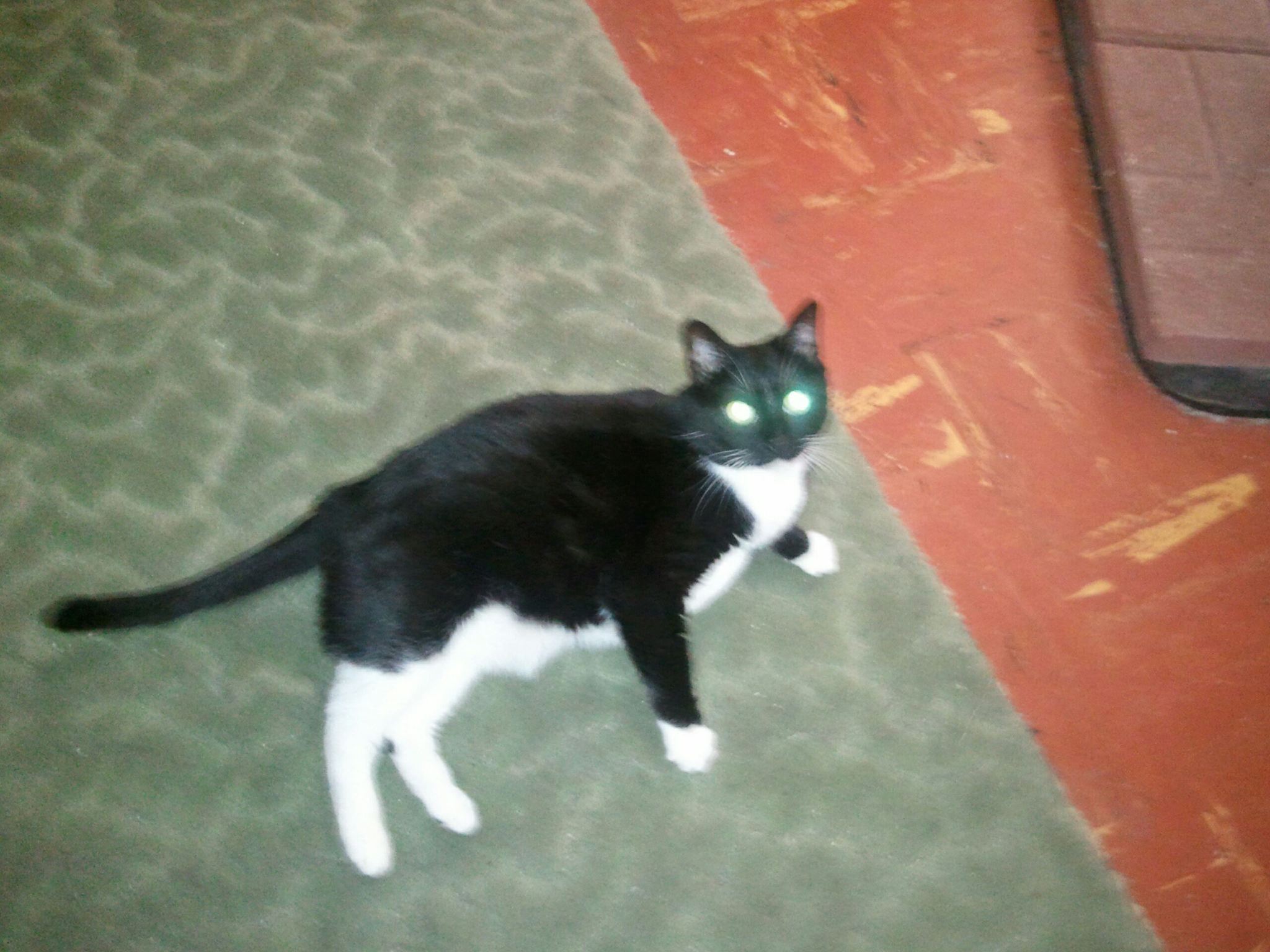 Chuck and Marie White's missing cat, Whiskers.
The Whites say they get that Whiskers is not the most important thing. In the past 48 hours, they have secured a temporary place to stay and filed insurance paperwork on their home. They will soon even have a permanent place to live: The same rental home they lived in before they purchased their small house here in Moore, just six months ago. Yet they are animal lovers, and want to do all they can to find Whiskers, they said.
"It is our first priority," Chuck said.
Tom and Sherri Kim were also hoping to return to their ruined home near Plaza Towers Elementary on Wednesday. Interviewed outside an animal training center that has become a lost and found for cats and dogs, the Kims told the harrowing tale of their own survival.
Warned by a neighbor that the storm was approaching, Sherri raced to the school to pick up her two sons, ages 10 and 6. Afraid to return home, where there was no storm shelter, she drove to a nearby shopping center. She pounded on the door of a store, but it was locked.
By then the sky was roaring. She pulled her children down with her in the back of her van and prayed. The tornado roared past, just far enough away to spare them. She walked back to her ruined house and met up with her husband, who had rushed home after the storm hit. When the reunited family returned to the van, a window was broken and one of their pets -- a miniature Doberman pinscher named Rocket -- was nowhere to be found.
The Kims hoped to find paperwork that would help them determine where to file an insurance claim. It wasn't the kind of thing they ever gave much thought, and they simply didn't recall the name of their carrier, they said. They left a description of Rocket with volunteers at the pet center, and then drove into thick traffic leading to their ruined neighborhood.
Police officers approached by The Huffington Post on Wednesday did not explain why the neighborhood nearest the school remained sealed off. Some other residents said they were told that there were lingering safety issues, such as gas lines not shut off. One rumor floating around had it that President Obama was on his way and the closure was to accommodate his tour. (The rumor was false. Obama plans to visit Moore on Sunday.)
Though there was some grumbling about the closed area, most residents remained in remarkably good spirits, sharing cigarettes and trading stories.
The Whites, finding their way blocked at the opposite end of the neighborhood, were treated to lunch at the First Baptist Church. A daughter of their neighbor was one of seven children who died in the elementary school during the storm, and a fellow nurse at the Veterans Administration hospital where Sherri works also was killed. Delays just don't seem that important right now, they said.
"You hear people talk about how fragile life is and how quickly it can change," Chuck said. "I was sitting in my easy chair watching TV. Twenty minutes later everything was gone, including people's lives. It doesn't get any more fragile than that."
BEFORE YOU GO
PHOTO GALLERY
May 2013 Central U.S. Tornadoes (GRAPHIC IMAGES)