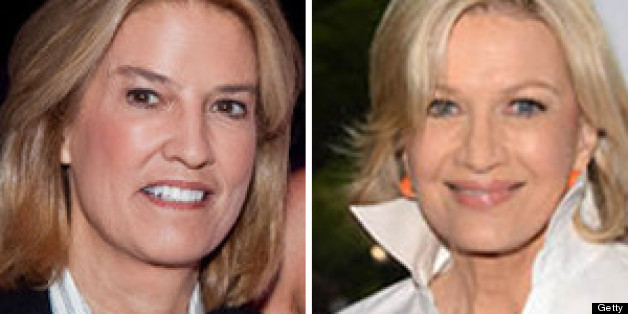 Forbes magazine released its annual 100 Most Powerful Women list on Wednesday and media figures topped the list.
The magazine selected women who "go beyond the traditional taxonomy of the power elite (political and economic might). These change-agents are actually shifting our very idea of clout and authority and, in the process, transforming the world in fresh and exhilarating ways."
As always, Oprah was the first media figure to appear on the list in the number 13 spot, followed by New York Times Executive Editor Jill Abramson at 19. Only two broadcasters appeared on the list: ABC News' Diane Sawyer, who was ranked number 73, and Fox News' Greta Van Susteren, who was ranked number 97. Huffington Post Media Group Editor-in-Chief, Arianna Huffington, was ranked number 56.
Van Susteren took to her blog to congratulate Sawyer on the list. She wrote:
I was just sent the 100 most powerful women in the world list….and while I am proud to be on it again this year, it is most fun to see others on the list ... The list has many politicians and people in business, but I skimmed the list to see who in NEWS business is on the list and while I had hoped for more, I love seeing Diane Sawyer's name on the list. She has stayed on top of the news business for a long time and she continues to set goals for the rest of us to try to meet. You never read anything trashy about her because she is a class act.
BEFORE YOU GO
PHOTO GALLERY
Diane Sawyer Style Evolution