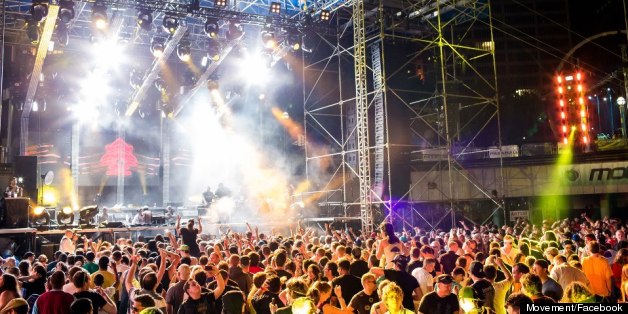 Techno fans have been waiting all year for the Movement Electronic Music Festival -- and the good news is it's almost here. The event, which takes place this weekend in downtown Detroit, has a well-deserved reputation for being one of the premier electronic dance music gatherings in the country. Aside from bringing to town exciting acts like Moby and sparking off scores of after parties, the annual Memorial Day weekend event also kicks off the summer festival season.
The Mitten state has no shortage of upcoming musical gatherings, whether you're interested in camping or just want to rock out for a few hours to some amazing riffs. There are also opportunities to don Renaissance garb, check out the latest indie films, cruise in your hot rod and gorge on cherries -- or all of the above. It's summer, why limit yourself?
Whether you fancy art or fast cars, rock out to metal or get down to country, we've compiled a list of the blowout events that make summer in Michigan the best place on earth. Check out the list below, and don't forget to bring sunscreen and plenty of water! And if you're hankering for even more music, check out metro Detroit's summer blowout concerts that bring in acts from across the decades.
PHOTO GALLERY
Michigan Summer Festivals: Music And More For 2013
BEFORE YOU GO