Olivia Munn flaunts her incredibly toned body in the new issue of Esquire magazine, slipping into several bikinis while revealing she's all about "embracing her sexuality."
The 32-year-old "Newsroom" star admits that although some people -- ahem, we're talking about you, Zach Galifianakis -- think attractive individuals can't be funny, she believes otherwise.
"I believe it was Galifianakis who was saying something like, 'People who are attractive can't be funny, because funny comes from pain.' And it's interesting, because in my life, I moved around a lot, and I had a really abusive stepfather. I have a great stepfather now, but my first stepfather was, for fourteen years, really horrible," she explains to Esquire, continuing, "And you move around a lot and you're constantly the new kid, because you're a military family. Oklahoma, Utah, Japan, different parts of Japan -- and humor and being self-deprecating and sarcastic was the thing that could break ice in every situation."
"And so it's a very antiquated idea to think that you can't be pretty and smart and funny," adds Munn, who was born in Oklahoma and raised on a military base in Japan before picking up her life and relocating year after year.
But all that moving around didn't bother Munn, who thinks her nomadic life gave her a certain edge. The Chinese, German and Irish model-turned-actress never thinks she needs to change who she is to further her career.
"It's interesting, because different people will tell me, 'Well, you're not, you shouldn't, you don't have to do this anymore,'" Munn says of leaving behind her modeling days for starring roles in film and on television. "But I don't think that there is anything wrong with it, and it actually bothers me ..."
"Like when I was on 'The Daily Show' and there was this Web site that wanted to criticize me, saying, 'How could she be on the cover of Maxim and be on this smart show?' So I did the cover of Maxim again," Munn continues, "Because, you know what? Don't you want for your own daughters to grow up and be smart and funny and beautiful and embrace their sexuality?"
You go girl.
The June/July issue of Esquire hits newsstands May 28.
Check out Olivia's sexy and fun photo shoot below: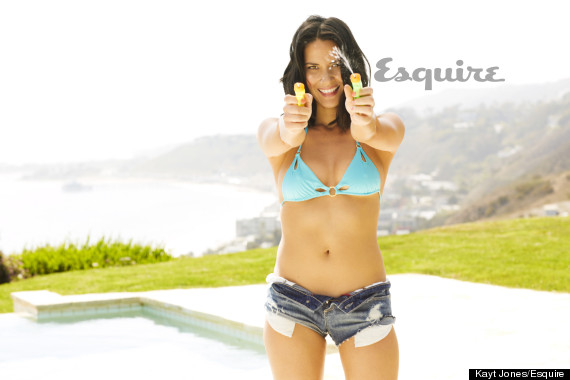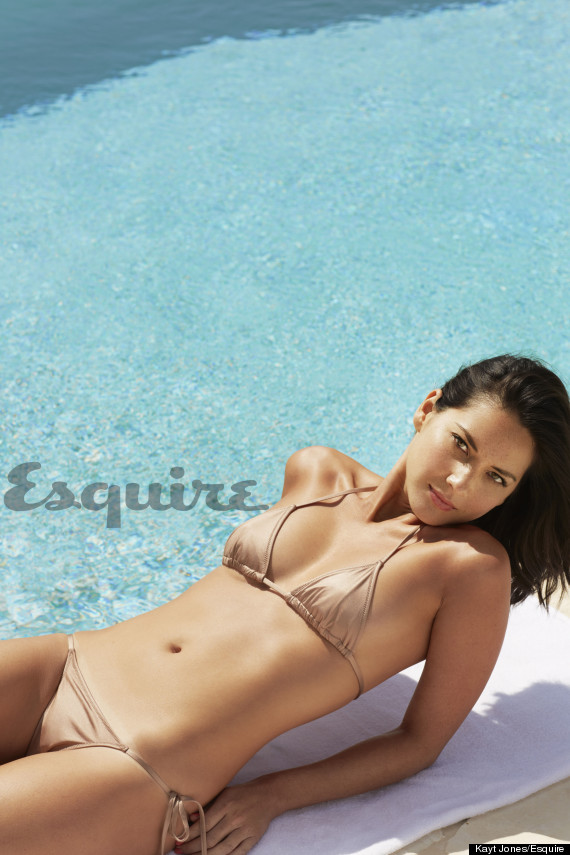 BEFORE YOU GO
PHOTO GALLERY
Celebrity Bikini Bodies