The White House briefing room has been sort of a tense place lately, what with all those government attacks on the press. Thank goodness, then, that White House reporters got some temporary relief on Wednesday from everybody's favorite fictional White House Deputy Communications Director, Sam Seaborn.
That's right. Rob Lowe was in the (White) house.
The former "West Wing" star was visiting and then he walked into the briefing room and he even took to the podium and the press corps was THRILLED. So thrilled, in fact, that photos were taken; photos were tweeted; some might even get framed and collect dust on a desk somewhere. Perhaps Rob Lowe will sign them!
Here's a photo of Lowe, taken by Fox News' Ed Henry, pretending to be Seaborn pretending to be White House press secretary Jay Carney. Or maybe this is Lowe pretending to be Allison Janney who played the fictional press secretary C.J. Cregg on "The West Wing." Or maybe this is simply Lowe pretending to be Lowe standing behind a podium. It's unclear.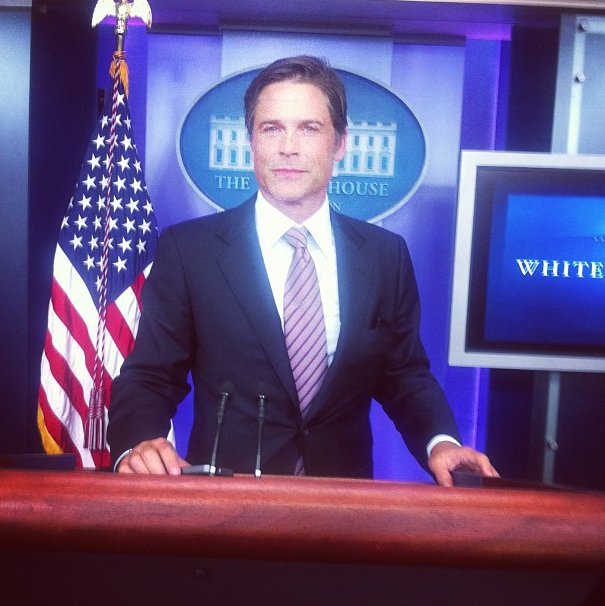 Here's a photo of Lowe, taken by the AP's Josh Lederman, smiling with April D. Ryan. Woohoo!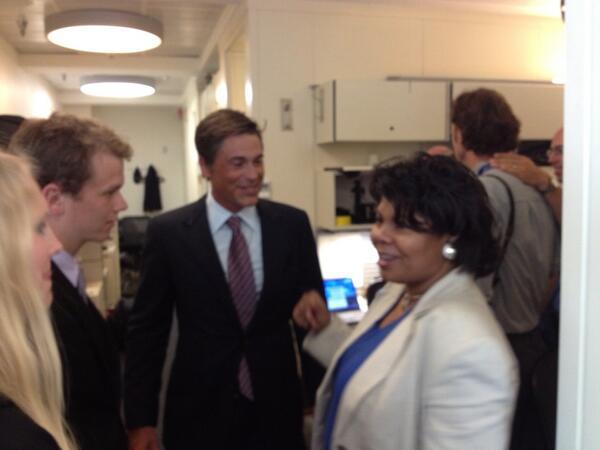 Here's another photo of Lowe sharing a moment with CBS News' Mark Knoller. Nice!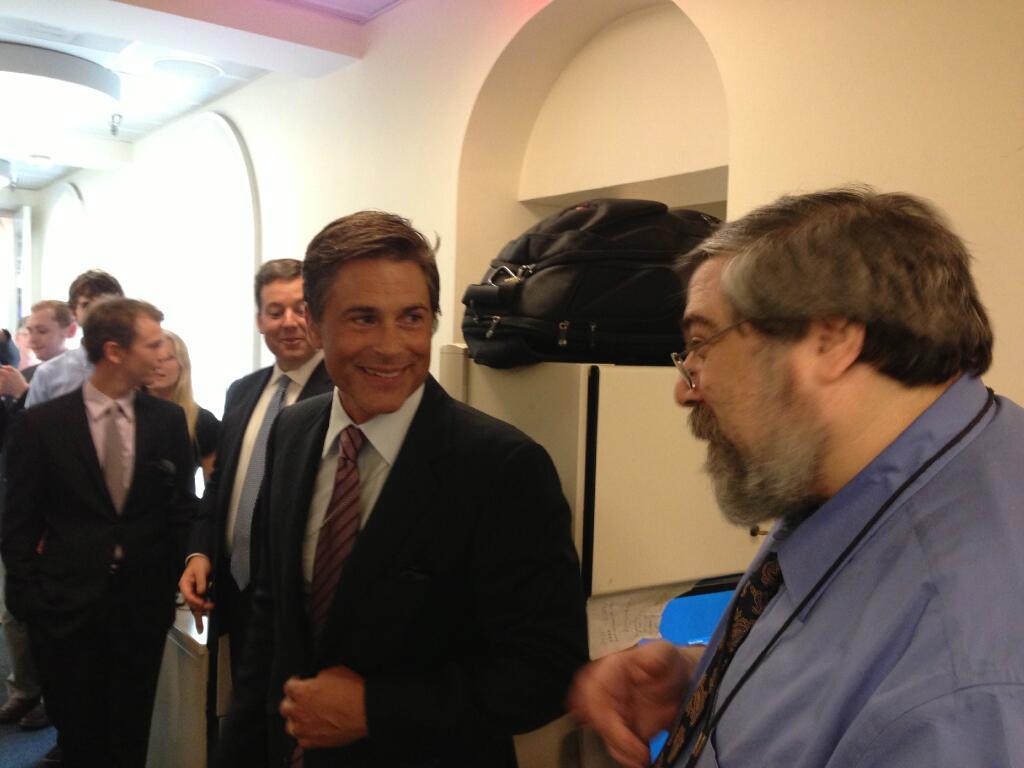 Smiles all around!
BEFORE YOU GO
PHOTO GALLERY
Rob Lowe's Style Evolution