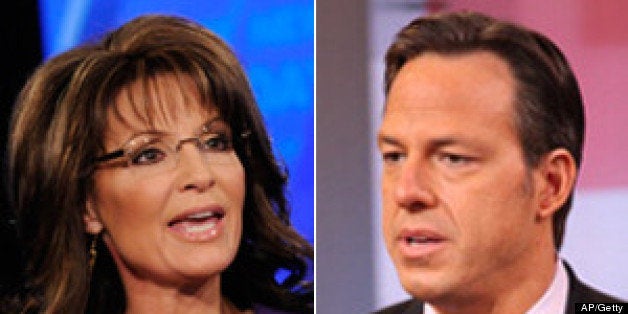 Jake Tapper has a new fan: Sarah Palin.
The former vice-presidential candidate tweeted Tuesday:
She was referring to Zap2it's profile of Tapper — published Tuesday — in which the CNN anchor discussed hosting the network's coverage of the manhunt for the Boston bombing suspects, the Kermit Gosnell trial in Philadelphia, the Moore, Oklahoma tornado and other big stories in the first few months of "The Lead."
Palin's comment was surprising, given her frequent criticism of the "lamestream media." Just last month, she criticized CNN and Wolf Blitzer's coverage in particular in a Facebook post, writing, "What a shame CNN continues to plug away in a floundering direction with reports like this. The shame is that they employ some top-notch reporters who no doubt believe in truth in journalism, but examples like this diminish the good reporters' good efforts."
BEFORE YOU GO
PHOTO GALLERY
Sarah Palin Through The Years