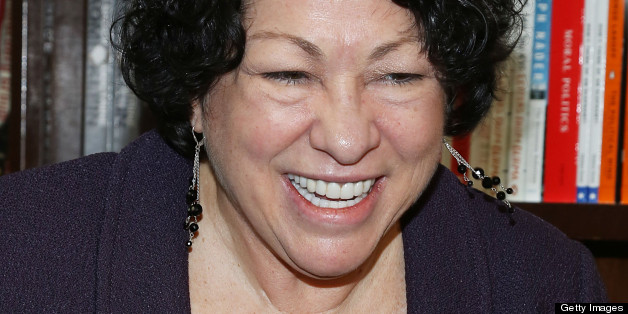 You know a place is worth checking out when a Supreme Court justice and a crew of skateboarders both list it as a favorite restaurant.
DCist's feature about the Alley Bar skate crew has lots to recommend it -- the part about their nerdier pursuits (accounting, for example) caught our interest. We also enjoyed this video of the 16 D.C.-based skaters doing tricks, taking tumbles and pretending to assault one another with baseball bats.
One of the skaters, Neal Wood, told DCist about the group's favorite spots around the nation's capital:
The Alley Bar crew usually skates downtown every weekend as well as during the week after work. "There's a lot to skate in D.C., and it's all pretty close together, making it super fun," Wood says.

Wood emailed us his picks for the best D.C. skating spots: "Pulaski by far. Welfare [Department of Health & Human Services], Bridge Spot [under I-395 at 3rd and E], and White Hubba [???]," adding, "Greek Spot is also right up 11th Street NW for food breaks, and Breadsoda in Glover Park for beer."
While we haven't heard of any Supreme Court justices spending their off-hours around highway underpasses, we have heard of one who shares this group's taste for The Greek Spot -- that's Sonia Sotomayor, who lives nearby in a condo on U Street and appears to be well-loved by the area's restaurant owners.
The Greek Spot's menu has an appealing list of items on offer: stuffed grape leaves for $3.95, vegan lentil soup for $4.25, chicken souvlaki for $6.50, a falafel sandwich for $5.95 and what one recent Yelp reviewer going by the name Matt. O describes as the "Best gyro in the District (as far as I've sampled, at least)."
Matt O., unlike -- to the best of our knowledge -- Supreme Court justices or skateboarders, brought one caveat: "Would be a slightly better gyro if they were open after last call."
PHOTO GALLERY
Where to Eat If You Want to Become President
BEFORE YOU GO