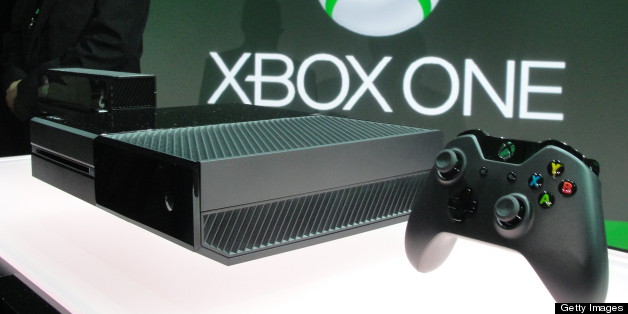 Some of gamers' worst fears were realized on Tuesday, when Microsoft unveiled the Xbox One, the company's first new gaming console in 8 years. Xbox enthusiasts who have built up extensive libraries of Xbox 360 and original Xbox titles since Microsoft got into the gaming business in 2001 found out that they will be unable to play their old games on the new system.
"The system is based on a different core architecture, so back-compat doesn't really work from that perspective," Marc Whitten, vice president of Microsoft Xbox Live, confirmed to The Verge.
A Q&A posted on Xbox.com reiterated the lack of harmony between the new hardware and old software. "We designed Xbox One to play an entirely new generation of games—games that are architected to take full advantage of state-of-the-art processors and the infinite power of the cloud," it said. Xbox 360 controllers also won't work on the new system, gaming site Polygon reported.
Microsoft also muddied the waters further on how used games will be played on the new system. According to Kotaku, an Xbox owner will be able to buy and sell used titles online, though the details of such a marketplace are unclear.
In the months leading up to Microsoft's big announcement this week, the system had already been plagued by rumors of lacking backward compatibility -- or the ability of new gaming systems to play old games, so gamers saw this coming. Earlier this year, Sony similarly irked consumers after announcing that the Playstation 4 would not be backward-compatible with Playstation 3 games due to similar hardware differences.
Still, no backwards compatibility leaves many gamers who have invested hundreds or thousands of dollars into their game collections feeling a bit cheated. The Xbox 360, released in 2005, featured backwards compatibility for over 400 of the games on the orignal Xbox, or around half of the systems library. Xbox One's lack of backwards compatibility means Xbox 360 owners will have to hold onto the old system to enjoy their old games.
However, there was one dreaded rumor that didn't come to fruition. Microsoft confirmed that the system does not have to be connected to the Internet to operate. "Gamers can calm down," one executive said during the event. A so-called "always-on" requirement would have been particular onerous for Xbox owners living in areas with poor Internet connection, who are disproportionately rural and poor.
There are a lot of things about the Xbox One -- most notably, the new games -- that gamers should be excited about. But it's unfortunate that they also won't be able to enjoy their old ones on the new system.
BEFORE YOU GO