An all-male panel of House lawmakers considered a bill on Thursday that would ban abortions after 20 weeks of pregnancy across the United States, without exceptions for rape, incest or health of the mother.
The House Judiciary Subcommittee on the Constitution, led by the bill's sponsor, Rep. Trent Franks (R-Ariz.), has no female members.
A photo of the all-male cast: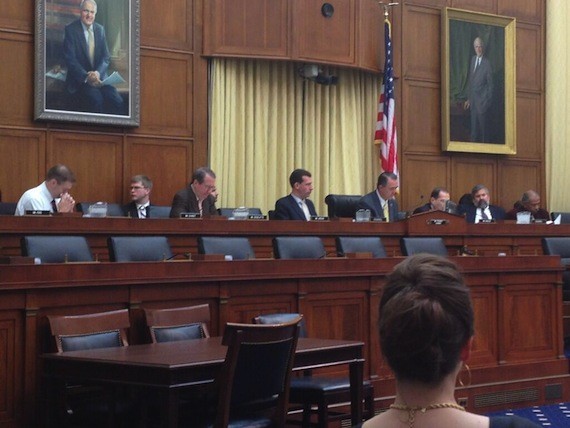 (Photo via HuffPost's Laura Bassett.)
Franks said that he hopes President Barack Obama will stand up for fetuses in the same way he stands up for the nation's poor and sick. "He is their president and they need him so badly," Franks said.
Rep. Jerry Nadler (D-N.Y.) fired back, "I hope, as my colleagues express such concern for fetuses today, that they will also show concern for women's health."
BEFORE YOU GO
PHOTO GALLERY
GOP's War On Sex