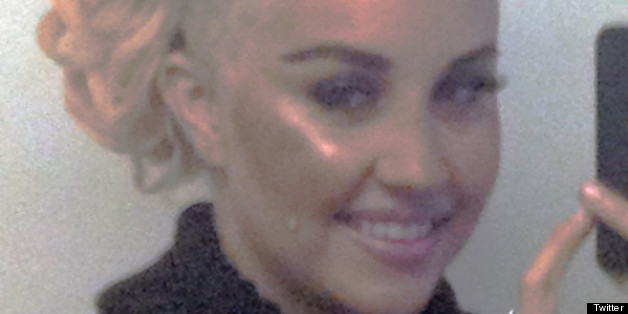 Who needs a passport when you're a celebrity?
Or so thought Amanda Bynes, according to new reports. Sources at Teterboro Airport, in New Jersey, told TMZ that the troubled actress tried to board a private jet to Los Angeles, Calif., last weekend but was rejected for having no form of I.D. whatsoever.
Bynes, who told the pilot "her driver's license had been suspended," couldn't fathom how a celebrity such as herself could get rejected over identification and asked that the pilot Google her, according to TMZ. She also screamed "I'm Amanda Bynes!" as if that wasn't clear by that point, but to no avail -- she was not allowed to fly.
This isn't the first we've heard of the 27-year-old's suspended license: Earlier this month, she pled no contest to charges of driving on a suspended license and was placed on three years probation.
Before moving to New York last fall, Bynes was also arrested and charged with a DUI and accused of a hit-and-run at least twice. Since moving to New York, the former Nickelodeon star has made headlines repeatedly for inexplicable and worrisome behavior, and for tweeting photos of herself and her transformation. Apparently, the once wholesome teen now wants to resemble stripper Black Chyna.
BEFORE YOU GO
PHOTO GALLERY
Celebrities Whove Used The Im Famous Card