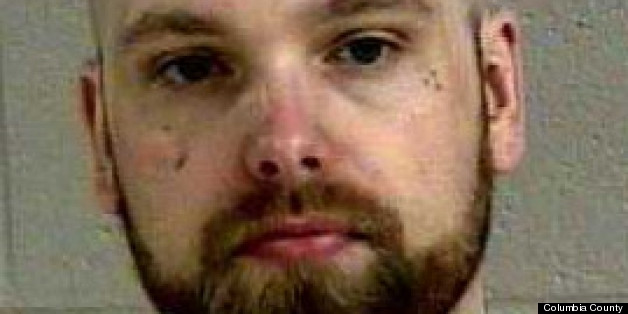 An Oregon inmate had five years added to his prison sentence after hurling poop at a prison guard and sending out envelopes containing fake anthrax.
Andrew Barnett, now 32, was in the midst of a seven-year sentence at the Oregon State Penitentiary for assault when, in 2008, he was accused of mailing threatening letters to the sheriff of Washington County and three deputies, the Oregonian reported.
Barnett was transferred to a different facility, and in 2011, he chucked a mixture of human feces and urine at a Multnomah County deputy.
The victim "actually ingested some of it," attorney Stephen Peifer said, according to the Oregonian.
Between February and May 2012, Barnett was accused of mailing nine more threatening letters. One such letter, mailed to Peifer and opened by Peifer's receptionist, was filled with white powder. The word "anthrax" was written on the envelope, KGW reported, and included a note that mentioned Anthrax and threatened a sore throat, blindness and a slow death. The letter also stated:
"I want [three] things in life. 1. I want you gone!!! 2. To see Pink Floyd live!!! 3. I want to lea[r]n VOODOO."
The receptionist who opened the letter says she now suffers from post-traumatic stress disorder and is afraid of opening mail.
Six buildings in Portland received letters that were also filled with the white powder, which FBI officials later determined was nontoxic, according to KATU.
All this alleged letter writing and poop slinging didn't leave Barnett too busy for romance, however. In December 2012, the convict made headlines over an alleged clandestine love affair with Holly Grigsby, an inmate accused in killing four people in a multistate, racially-motivated crime spree the Oregonian reported.
In February 2013, Barnett pleaded guilty to sending the letter to Peifer and sending one threatening letter in 2002. He also pleaded guilty to the poop-hurling charge.
On Monday, Barnett told the court that he is not "a menace to society." The judge, however, apparently disagreed, and sentenced him to 63 months in prison, KPTV reported. The new sentence will not begin until his Barnett's current sentence ends.
BEFORE YOU GO
PHOTO GALLERY
Over-Exposed