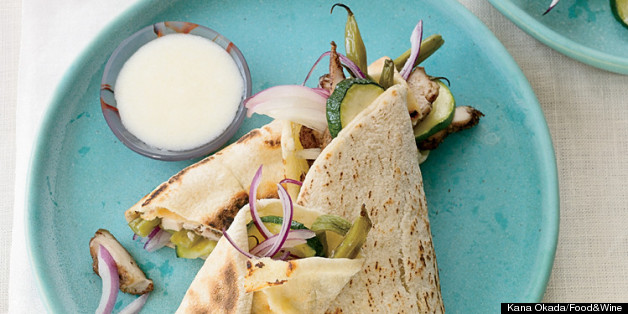 There are some dishes that feel like they're reserved for eating out, either because they're too much work or we're just not sure how to get that taste at home. Pulled pork is one of those for many in the Northeast. Mole is up there as a reaction to the lengthy (and intimidating) list of ingredients. And chicken shawarma feels like a recipe that only the kebab place can master.
But with a quick look at this easy chicken shawarma recipe, you'll easily see that this is one meal you can master at home. It turns out that chicken shawarma can be made with just a handful of spices and your trusty oven. Paired with pita and a quickly-made yogurt sauce, you won't be relying on that kebab place any longer.
Get the Chicken Shawarma with Green Beans and Zucchini recipe
Want to read more from HuffPost Taste? Follow us on Twitter, Facebook, Pinterest and Tumblr.
Get more chicken recipes.
PHOTO GALLERY
Grilled Chicken Recipes
BEFORE YOU GO