Amateur footage that reportedly shows a gay teen being kicked out of the Boy Scouts of America (BSA) after he came out to a scouting official is making the blogosphere rounds.
The video is part of director Ryan James Yezak's forthcoming documentary "Second Class Citizens," which focuses on the gay rights movement. In the clip, 19-year-old Boy Scout Eric Jones is heard having a conversation with the director of a BSA summer camp in Missouri after coming out as gay.
"As far as I'm concerned, your lifestyle is your lifestyle," the official states. "It has nothing whatsoever to do with the way I look at an individual or the way I judge them. However, by telling me what you just told me, it automatically takes you out of the program ... I really have no choice now."
Jones told the Daily News last year that he'd hoped the summer camp director "would overlook" his sexuality, given that he'd been working at the summer camp for nearly five years.
Although he was kicked out, Jones said he didn't regret the decision, though he admitted he felt "discriminated."
The Associated Press reports that BSA's national leadership will vote May 23 on whether to amend its long-controversial policy banning openly gay youth Scouts in its ranks. The ban on gay adult participants, however, would remain in place.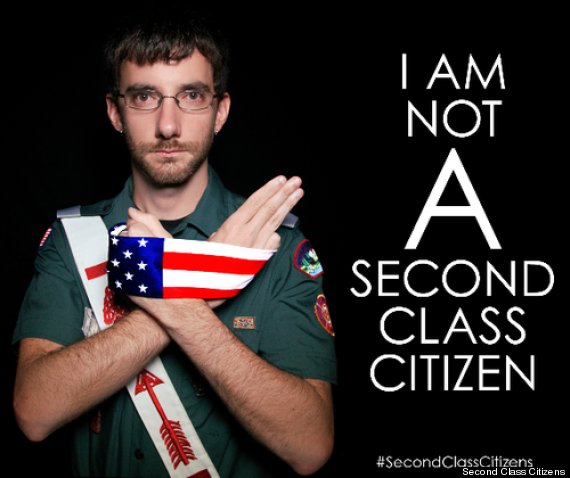 BEFORE YOU GO
PHOTO GALLERY
25 LGBT-Friendly Products & Companies Targeted By Boycotters