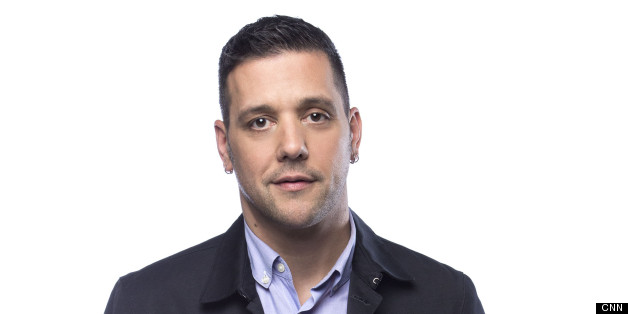 Popular Canadian TV host George Stroumboulopoulos will debut his new CNN show in June, the network announced on Thursday.
The interview show, titled "Stroumboulopoulos," will debut on Sunday, June 9 at 10:00 p.m, following the season finale of "Anthony Bourdain Parts Unknown." It will tape before a live studio audience in Los Angeles. The network likely scheduled the debut of "Stroumboulopoulos" following "Parts Unknown" so the show's premiere ratings would benefit from a strong-lead in audience.
Beginning June 14, "Stroumboulopoulos" will air during its regular time slot on Fridays at 11:00 p.m. Stroumboulopoulos will first interview guests including Wiz Khalifa, Ellen Page and Robert Kirkman. Throughout the season's 10-week run, Stroumboulopoulos will host Keanu Reeves, Martin Short, Betty White, Bill Maher, Sharon Stone, Eckhardt Tolle and filmmaker Werner Herzog.
Stroumboulopoulos is currently the host of CBC's "George Stroumboulopoulos Tonight," which broadcasts across Canada. His CNN show debuts a week before the network premiere of "New Day," CNN's revamped morning show.
BEFORE YOU GO
PHOTO GALLERY
Faces of NBC News