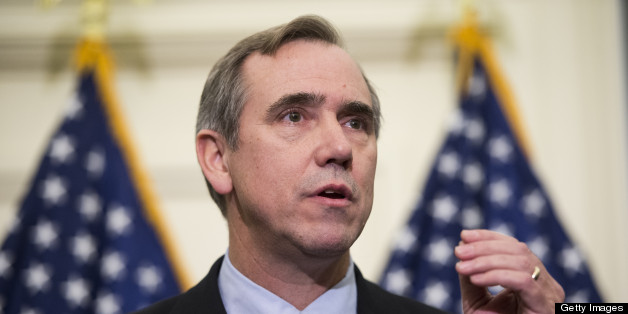 Sen. Jeff Merkley (D-Ore.) will give the opening keynote adress at the Netroots Nation conference next month in San Jose, Calif., according to an email shared with The Huffington Post that will be sent out later Thursday.
The gathering is the year's biggest event for progressives, bringing together activists, politicians and bloggers. It will be held from June 20-23.
"I first attended Netroots Nation in 2008 as a candidate for Senate and I knew immediately that I was among friends and allies," Merkley wrote in the email. "The people who fill the halls of Netroots Nation are fighting in their communities for the same things I fight for in the halls of the United States Senate: a strong middle class, a sustainable future and a fair and equal society for all."
Past speakers at Netroots Nation have included House Minority Leader Nancy Pelosi (D-Calif.), Senate Majority Leader Harry Reid (D-Nev.), former President Bill Clinton and former vice president Al Gore.
BEFORE YOU GO
PHOTO GALLERY
Longest Serving Senators In U.S. History