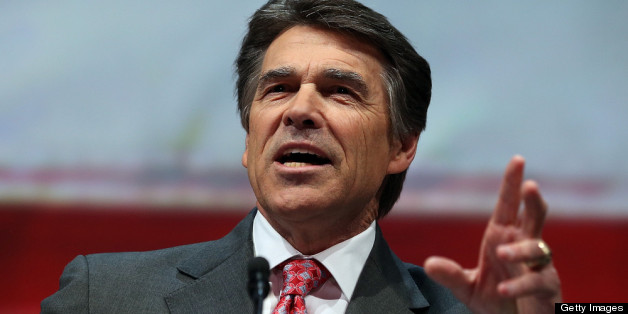 By Corrie MacLaggan
AUSTIN, Texas, May 22 (Reuters) - Texas came a step closer to requiring some applicants for unemployment benefits to first undergo drug testing, when lawmakers gave final approval to a Republican-backed bill mandating such checks on Wednesday.
The measure, which passed the state House 104-42, had already passed the state Senate. Texas Governor Rick Perry had earlier urged legislators to require drug tests for those seeking unemployment or welfare benefits in the state.
A separate bill mandating drug testing for certain welfare applicants passed in the Senate but failed in the House late on Tuesday after chamber Democrats managed to block it from coming to a vote before a midnight deadline. The biennial legislative session, which began in January, is due to wrap up on Monday.
The unemployment benefits measure would require certain unemployment applicants to complete a written screening, and if that indicates they are a likely drug user, they would have to pass a drug test to be eligible for benefits.
Only applicants seeking work in occupations that already require drug testing - such as aviation and trucking - would be subject to the drug screening. Those already enrolled in a drug treatment program - or those who enroll in treatment after failing a drug test - would still be eligible for benefits.
"The intent of this bill is to help lift people up and help them towards a better way," Republican Brandon Creighton, the House author of the bill, told colleagues on Wednesday, "and at the same time making sure that the unemployment benefits fund is solvent and there to help those that need it the most."
But Democrats argued that there is no indication that people who lose their jobs are especially likely to use drugs.
"Losing a job is a very traumatic thing," Democratic Representative Chris Turner said on the House floor on Tuesday night, when the House tentatively approved the bill. "Aren't we just adding insult to injury in what is a very traumatic situation already?"
Two states have passed laws requiring drug testing of unemployment benefits recipients, according to the National Conference of State Legislatures (NCSL). Indiana passed its law in 2011 and Kansas passed one this year that goes into effect in July.
Texas' welfare proposal would have required applicants for Temporary Assistance for Needy Families, which provides cash welfare benefits, to undergo a drug screening and, in some cases, a drug test.
At least eight states have passed legislation regarding drug testing or screening for applicants or recipients of public assistance such as welfare and food stamps, according to the National Conference of State Legislatures.
The newest legislation was signed into law in Kansas in April, and Arizona, Florida, Georgia, Missouri, Oklahoma, Tennessee and Utah have also passed bills. But Florida's law has been halted by courts, and Tennessee's is a requirement for state officials to develop a plan and report back to lawmakers.
Proposals to require drug testing of welfare applicants and recipients gained traction in 2011, and at least 29 states have proposed such legislation in 2013, according to the NCSL. (Reporting by Corrie MacLaggan; Editing by Cynthia Johnston and Phil Berlowitz)
BEFORE YOU GO
PHOTO GALLERY
U.S. State Capitol Buildings