"There is a space between the physical and the metaphysical," Matthew Barney said, his tall frame leaning forward as his voice lowered. "The stage. The performance."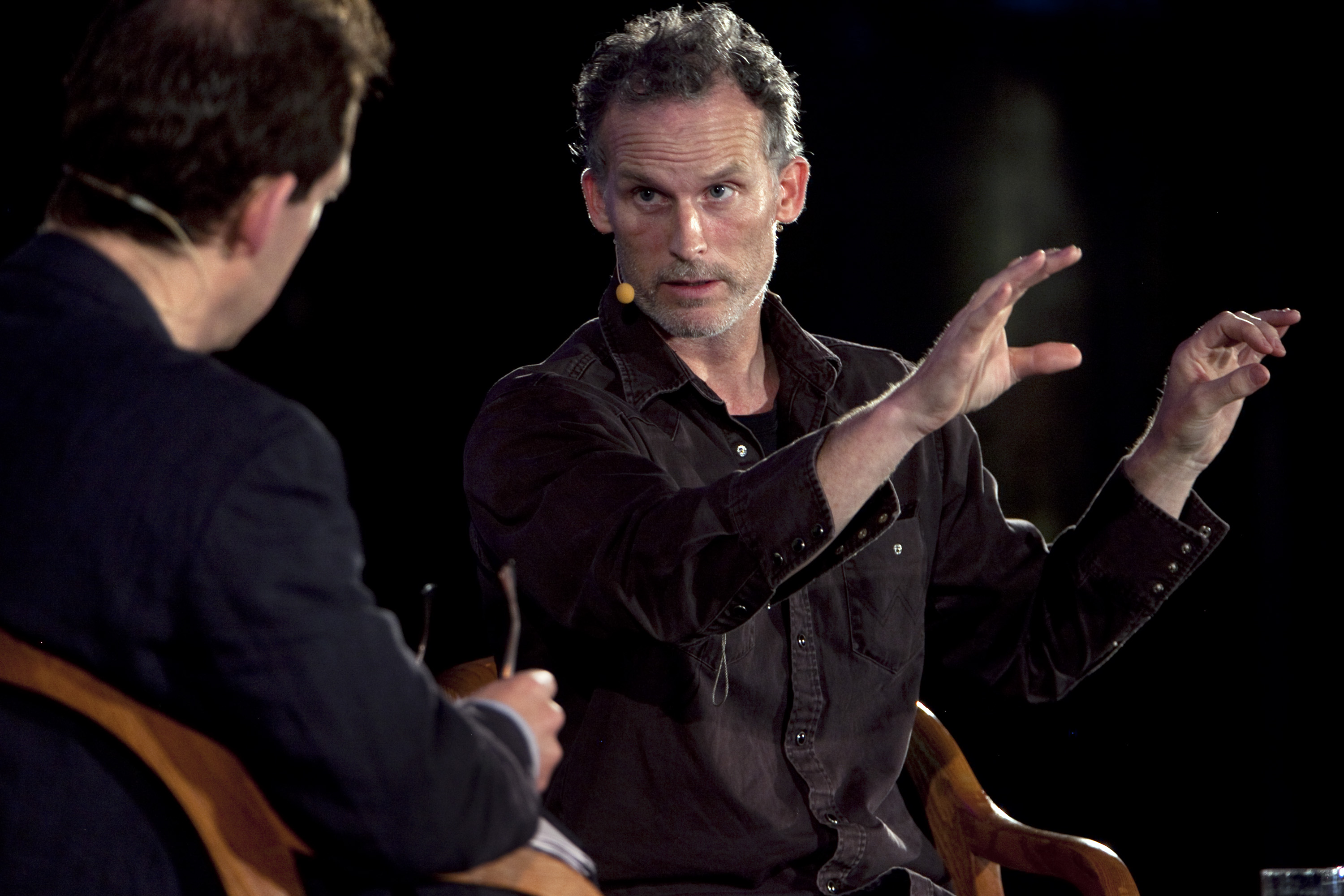 Jori Klein/The New York Public Library

On Tuesday night, Barney attracted a full crowd for his conversation with Paul Holdengräber at the New York Public Library. Holdengräber began the discussion with a choice John Ashbery quote: "The worse your art is, the easier it is to talk about." The excruciating awkwardness that ensued in the stunted dialogue only reaffirmed that Barney's world resists easy description.
The contentious artist's life path is not the typical narrative -- he played football at Yale, toyed with the prospect of being a surgeon, then found art superstardom at the tender age of 24. Barney's art illuminates the visceral physicality that unites these fields. In his films, drawings and sculptures he explores the wonders of the body and the imagination, toying with the semi-permeable membrane that separates them.
This week, Barney revealed a fragment of his upcoming film, a riff of Norman Mailer's "Ancient Evenings" that also pays homage to the great Harry Houdini. Don't expect a faithful adaptation, however; for starters, Barney has only read the book backwards, and his version stars a reincarnating car instead of an actor. Although the film favors intensity of perception over the usual narrative trajectory, Barney's recurrent themes of restraint, transformation and mythology run throughout.
The artist has a soft spot for real-life characters who, like himself, emanate a particularly striking relationship between body, mind and manhood. Plucking them from their disparate worlds and dropping them into his lush universe, Harry Houdini, Jim Otto, Richard Serra and Norman Mailer dangle like macho marionettes with Barney playing the puppet master.
The talk coincided with Barney's drawing exhibition, "Subliming Vessel," now on view at the Morgan Library. Verging between anatomical diagrams and whimsical, macabre musings, Barney's barely-visible sketches take up the ideas we've come to expect from the doctor-turned-artist. Weaving in artifacts from the Morgan collection with his original works, Barney again displays a willingness to connect disparate parts and illuminate their previously unnoticed connectedness.
As the dragging conversation finally neared a close, it was clear that although Barney's eyes lit up at the potential energy in his upcoming artwork, he had little interest in discussing it. He best summed up the experience himself: "One has to believe that transformation is possible. Even if they're not comfortable talking about it."
"Subliming Vessel: The Drawings of Matthew Barney" is at the Morgan Library until September 2. A second artist talk between Matthew Barney and Christian Scheidemann will be held Wednesday May 29 in New York.
PHOTO GALLERY
Matthew Barney