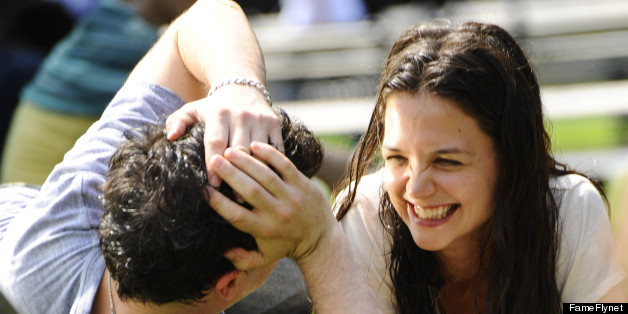 Between the Cannes Film Festival and the Billboard Music Awards, celebrities from all paths of Hollywood were busy this week.
Music's biggest stars, including Miley Cyrus, Nicki Minaj, Chris Brown, Taylor Swift, Selena Gomez, Justin Bieber and more stepped out for the BBMAs on Sunday, May 19, accepting awards for their hits and performing for their fans.
Meanwhile, movie stars like Matt Damon, Jessica Chastain and Marion Cottilard walked the red carpet at Cannes, debuting their upcoming flicks.
Some of the celebrity news this week came from A-list actresses like Katie Holmes and Gwyneth Paltrow. Holmes went out to dinner with her "Mania Days" co-star Luke Kirby in NYC on May 21, prompting rumors to swirl about their off-screen romance. Has Holmes finally moved on from Tom Cruise? We'll have to wait for an official confirmation.
And Paltrow got people talking after she revealed that she works out two -- yes, TWO -- hours a day. If you don't feel bad about yourself already, you probably do now ...
Also this week, Chris Brown rekindled his romance with Karrueche Tran, Ellen and Portia bought a new home, Jason Segel stepped out with a new woman, Brad Pitt revealed he's happier than ever and Jessica Simpson flaunted her big baby bump.
Check out the best photos of the week below:
BEFORE YOU GO
PHOTO GALLERY
Celebrity News & Photos