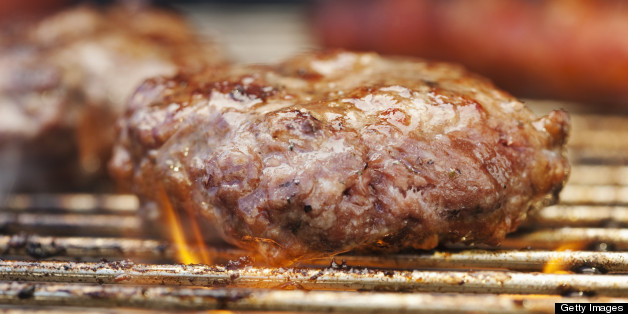 Your stomach may be fuller, but your wallet will likely feel lighter after your Memorial Day barbeque this year.
Wholesale beef prices soared to an all-time high last week, which could result in record-setting prices for shoppers looking to grill up some burgers and steaks this Memorial Day weekend, the Wall Street Journal reports. That's because the number of cattle in America has dropped to its lowest level in 60 years due to widespread drought in the biggest cattle producing states.
Coping with high holiday weekend barbecue costs is sadly nothing new for shoppers. Last year consumers struggled as beef, chicken and pork prices shot up, fueled by similar factors as this year's price jump.
Pinched grillers hunting for a bargain this year will likely once again be hard pressed to find one, as chicken prices have gone up 4.8 percent from a year ago, according to USDA data cited by the Des Moines Register. Revelers may want to turn to pork -- which has dropped in price by 2.7 percent since last year -- or vegetables instead.
Backyard barbecue hosts can take comfort in the fact that they're not the only ones feeling the pain of increased beef prices, though. Analysts suspect that the boost in red meat prices played a role in McDonald's decision to stop selling its Angus burger earlier this month.
BEFORE YOU GO
PHOTO GALLERY
Mind-Blowing Fast Food Inventions