Few professionals embody the spirit of elegance and adventure quite like flight attendants. With their chic uniforms, glowing grins and ever-changing workplace, it's no wonder they captivated the eye of young photographer Lucien Samaha.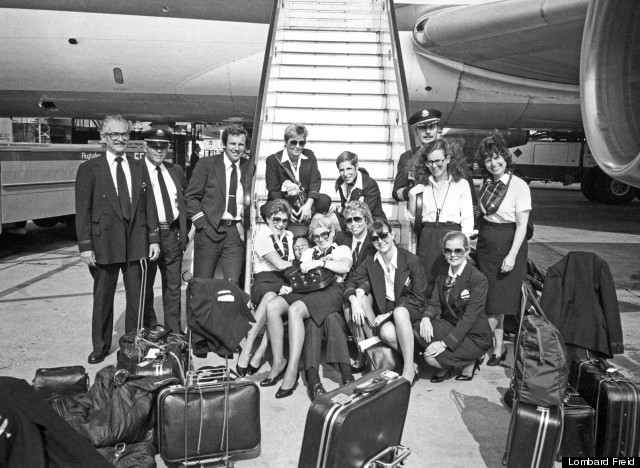 Before the Lebanese photographer picked up a camera, he frequently flew from Beirut to Dhahran as an unaccompanied minor. The flight attendants' mix of generosity and style inspired Samaha to pursue a life in the air himself. On his 20th birthday he was hired by Trans World Airlines and took to the skies.
"The Flight Attendant Years: 1978-1986" is both an autobiographical account of Samaha's pursuit of his childhood dreams and a portrait of a different era of travel. Before airports were characterized by ever-shrinking leg room and ever-growing security lines, air travel sparkled with the possibility of the unknown. Samaha's retro photographs revive the golden age of travel, from the cockpit to baggage claim.
Let us know your best memories of vintage travel in the comments.
PHOTO GALLERY
Lucien Samaha
BEFORE YOU GO