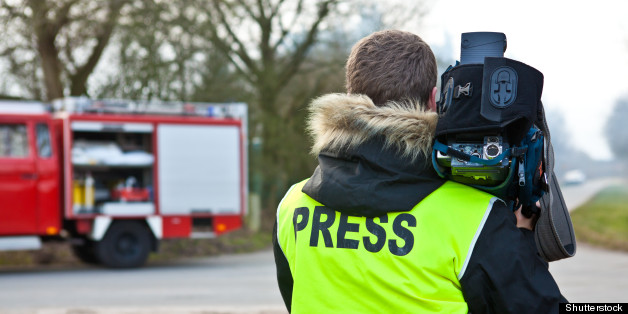 In the wake of revelations that the Department of Justice secretly obtained two months of phone records from the Associated Press as part of a leak investigation, elected officials around the country have started looking at how to prevent similar government intrusions on press freedoms from occurring at the state level.
While California already has a shield law for journalists in place, the federal government's means of obtaining the AP's phone records pointed to a legal loophole that California state Sen. Ted Lieu (D-Torrance) is working to close.
California's shield law currently requires any state agency issuing a subpoena for unpublished material -- the identities of confidential sources, for example -- to give at least five days' notice to the journalist before asking them to produce the information.
However, this protection only applies to material physically in the reporter's possession, like a reporter's notebook or files stored on a computer. It does not apply to material held by a third party, such as a phone company or email provider, which is precisely how the Justice Department obtained the AP's phone records.
"The DOJ just gave a road map to all of the states about how to take advantage of a huge loophole in the law," explained Leiu. "My legislation closes that loophole. Now, journalists can get prior notification about impending subpoenas and challenge them in court if they feel the subpoenas are unfair or are drawn too broadly."
Lieu added that in this day and age, most of the information of interest to law enforcement agencies is held by third parties. However, it isn't only law enforcement officials whom journalists have to worry about: Subpoenas can also be issued as part of civil or criminal cases, and by some legislative bodies.
"This brings California's shield law into the 21st century by recognizing that there's material covered under the shield law that is stored or held by a third party, like the cloud or a cell phone provider or a car rental company," said California Newspaper Publishers Association general counsel Jim Ewert, who worked with Sen. Leiu's office in drafting the legislation.
Lieu's bill likely wouldn't apply to the federal government's operations in California, meaning that state authorities could kick cases up to the federal level if they really wanted to get around the notification requirements.
A DOJ spokesman declined to comment to the Associated Press on pending legislation.
While there's been some question as to precisely who would be covered by the law (read: bloggers), a 2006 ruling by the California Court of Appeals in the case of Apple v. Does held there to be no legal distinction between blogging and writing in newspapers, at least when it comes to shield laws. This standard is one that's likely to be applied should Lieu's bill become the law of the land.
"The whole reason we have a shield law is because a free press is essential to our democracy," said Lieu. "It keeps the government from over-reaching"
The bill is expected to be heard before the Assembly Policy Committee sometime next month.
BEFORE YOU GO