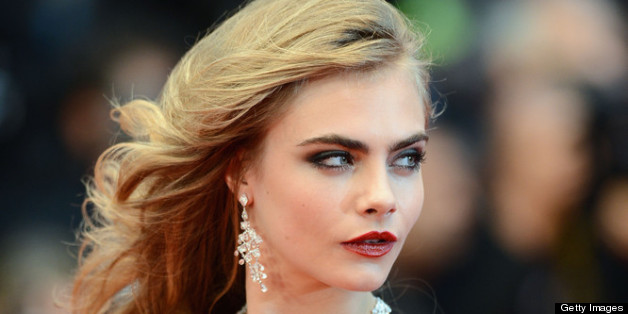 Cara Delevingne may be starting a music career.
The 20-year-old model is reportedly looking to make the move to music. Delevingne is pursuing a record deal with Jay-Z's Roc Nation, according to The Sun.
"Cara is desperate for a music career and has had a lot of advice from Rihanna and Rita [Ora]," an unnamed source told the UK publication. "Now they have passed her demos to their managers Tyran 'Ty Ty' Smitha and Jay Brown, who run Roc Nation with Jay-Z."
The source continued, adding, "She's hopeful the firm will take her on to their roster and help guide her music career. Cara met Jay-Z backstage at Beyonce's London show earlier this month and they got on well. So there is a good chance Roc Nation will take her on."
Delevingne, who is one of the most sought-after models in the world of fashion, recently expanded her work past runway shows and print campaigns. The British beauty nabbed a small role in the 2012 film adaptation of "Anna Karenina."
While the model has yet to comment on the possibility of a full-fledged music career, she has hinted at an interest in music in the past. Delevingne appears in the music video for Rita Ora's track "Facemelt" and even tests out her own vocals in one edit.
For more, head over to The Sun.
PHOTO GALLERY
Cara Delevingne
BEFORE YOU GO