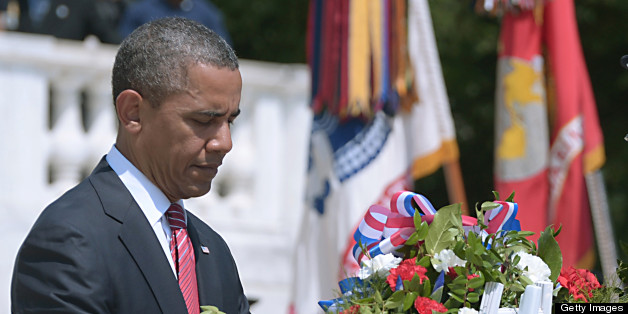 Americans planned to gather at cemeteries, memorials and monuments nationwide to honor fallen military service members on Memorial Day, at a time when combat in Afghanistan approaches 12 years and the ranks of World War II veterans dwindles.
President Barack Obama was expected to lay a wreath Monday at the Tomb of the Unknowns at Arlington National Cemetery across the Potomac River from Washington. Earlier in the morning, he and first lady Michelle Obama planned to host a breakfast at the White House with "Gold Star" families of service members who have been killed.
During his weekly radio address, Obama asked Americans to give thanks to fallen troops this weekend.
"We must make sure all our veterans have the care and benefits they've earned, and the jobs and opportunity they deserve," he said. "We must be there for the military families whose loved ones are in harm's way - for they serve as well."
BEFORE YOU GO
PHOTO GALLERY
Memorial Day 2013