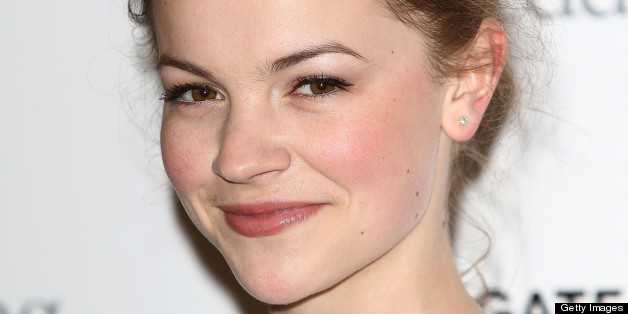 Sansa on "Game of Thrones" has been on quite the roller coaster throughout Season 3 and Izzy Meikle-Small, who lost the role to the HBO show's star Sophie Turner, doesn't regret missing out on the wild ride.
"I got to the final two to play Lady Sansa Sark," 17-year-old East Sussex-born Meikle-Small told The Telegraph recently at London screening of "The Big Wedding." "I was a bit sad, because the show's massive, but I'm not that unhappy, because they all show a lot of flesh, don't they? I don't think my parents would be happy."
Turner, who is also 17, hasn't had to show any skin yet -- Sansa avoided consummating her marriage to Tyrion Lannister (Peter Dinklage) earlier in the show's current third season.
Check out Meikle-Small and Turner as Sansa on "Game Of Thrones" side-by-side below: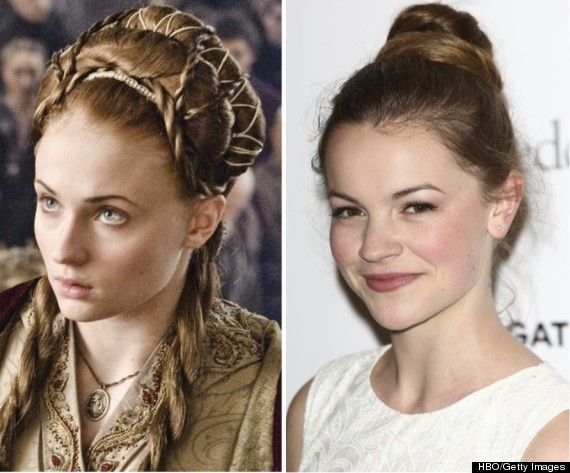 Though she may have missed out on playing Sansa on the hit HBO series, Meikle-Small has won roles in some big projects: She portrayed the younger version of Carey Mulligan's character Kathy H. in "Never Let Me Go"; she was also in TV version of "Great Expectations" as young Estella and had a minor role in "Snow White and the Huntsman," starring Kristen Stewart and Charlize Theron.
And Meikle-Small is far from the only actress who just missed out on "Game Of Thrones." In the pilot of what's become a record-breaking, award-winning series, Daenerys Targaryen was played by Tamzin Merchant, who played Henry VIII's fifth wife Catherine Howard on Showtime's "The Tudors." But after the "Game Of Thrones" pilot filmed in late 2009, the show went in a different direction and now-25-year-old Emilia Clarke got a life-changing call "out of the blue," she told The New York Times.
Check out the actresses side-by-side below: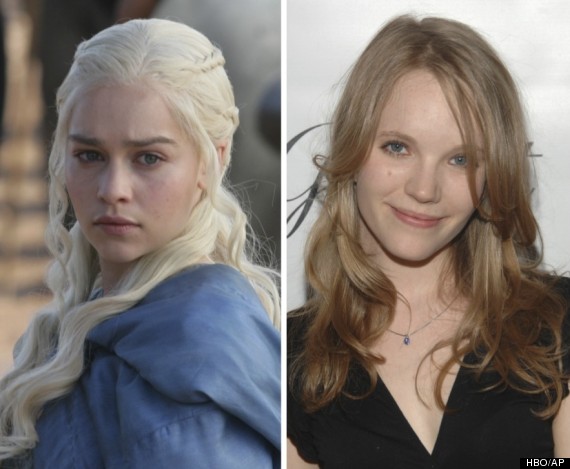 Nor is Daenerys the only "Game of Thrones" character that was recast after the pilot: Catelyn Stark was originally played by Jennifer Ehle. The "Zero Dark Thirty" actress dropped out of the project a month before Merchant was given the boot and Michelle Fairley took on the role of Catelyn shortly thereafter.
Check out the actress here: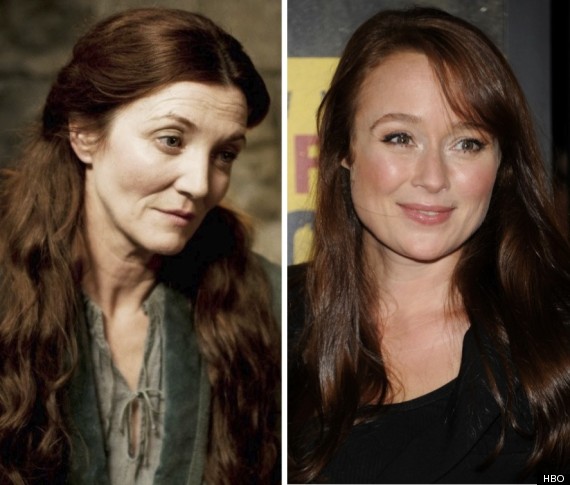 Who would you have chosen if you could've selected the "Game Of Thrones" cast? Sound off in the comments!
"Game of Thrones" Season 3 airs Sundays at 9 p.m. ET on HBO.

PHOTO GALLERY
"Game Of Thrones"
BEFORE YOU GO