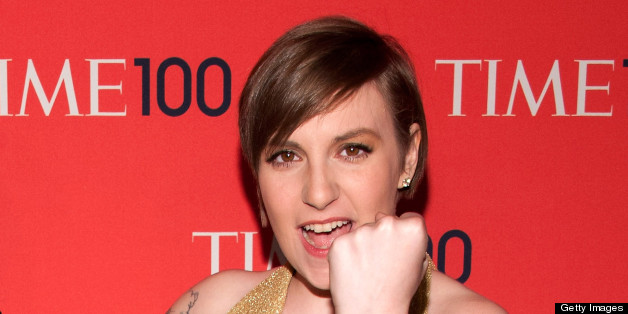 A seemingly off-handed Memorial Day tweet from Lena Dunham drew harsh criticism from some conservatives after the actress and producer talked about peeing in Starbucks.
Dunham, the creator of HBO's hit show "Girls," sent out the offending tweet on Monday afternoon.
Happy Memorial Day! I've already peed in two different Starbucks bathrooms!

— Lena Dunham (@lenadunham) May 27, 2013
Pundits were quick to slam Dunham's holiday weekend shout-out, however, with controversial talking head and Fox News guest Michelle Malkin apparently leading the charge.
.@lenadunham What a rude, classless ingrate you are. #OberlinValues twitchy.com/2013/05/27/pat…

— Michelle Malkin (@michellemalkin) May 27, 2013
The Daily Caller's Jim Treacher then tweeted that Dunham "didn't know any better."
How @lenadunham pissed on Memorial Day: twitchy.com/2013/05/27/pat… Don't blame her. She literally doesn't know any better. It's not her fault.

— Jim Treacher (@jtLOL) May 27, 2013
Noel Sheppard, writer for conservative site NewsBusters, followed up by suggesting Dunham's tweet "represented 'liberal disdain for America's most-revered national holidays.'"
Dunham responded to the brouhaha Monday evening, calling out the "conservative dudes tweeting hate at me"
Just an FYI to conservative dudes tweeting hate at me: "I hope you get breast cancer" is way more offensive than anything I've ever written.

— Lena Dunham (@lenadunham) May 27, 2013
(She also recounted an anecdote about how as an undergraduate at Oberlin College she once hid from Malkin "like a witch had come to town.")
The whole controversy might remind some of Republicans' outraged reaction to Dunham's suggestive Barack Obama voting ad, in which she made a thinly-veiled comparison between voting for Obama and losing one's virginity.
PHOTO GALLERY
Celebrity News & Photos
BEFORE YOU GO