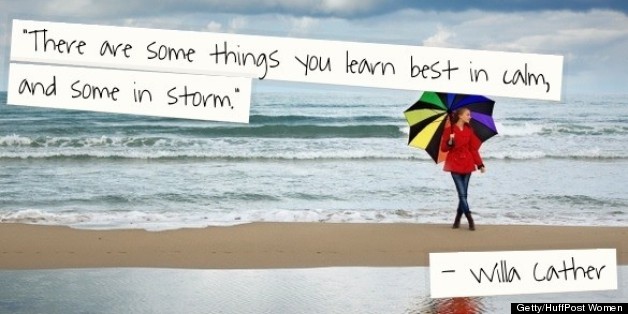 In 2013, stress is a women's issue. Although the majority of American workers of both genders are experiencing increased job-related stress (more than eight in 10 employees experience stress at work, according to a recent survey), women report experiencing greater occupational stress than men. Women are more likely to feel tense during work, less likely to feel that there are opportunities for internal career growth, and less likely to report feeling valued by their employer, according to the American Psychological Association. And stress is dominating women's lives beyond the workplace, too. They report higher stress levels in general than men, and they may internalize that stress to a greater degree: Women are more likely to feel sad or anxious as a result of stress than men, a 2008 study found.
With this in mind, Arianna Huffington called 2013 "the year we prioritize beating stress." For women in particular, overcoming stress may involve "leaning back" and prioritizing our well-being in order to "lean in" to our careers, in the words of Sheryl Sandberg.
"The world needs women to redefine success beyond money and power," Huffington wrote in a Wall Street Journal blog. "We need a third metric, based on our well-being, our health, our ability to unplug and recharge and renew ourselves, and to find joy in both our job and the rest of our life. Ultimately, success is not about money or position, but about living the life you want, not just the life you settle for."
If you're dealing with stress at work or at home, click through the slideshow below for guidance from amazing women on keeping anxiety in perspective and regaining yourself of calm.
LOOK:
BEFORE YOU GO
PHOTO GALLERY
Quotes About Stress From Women