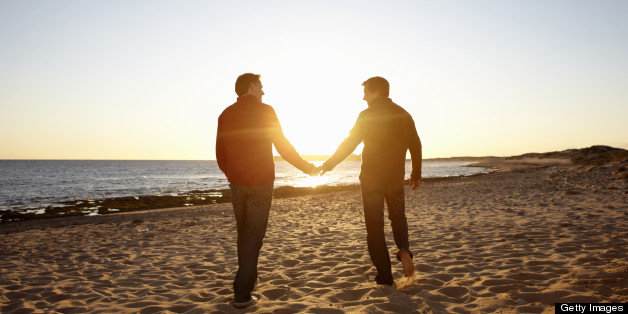 When same-sex marriage was legalized in Massachusetts in 2004, couples from around the country flocked to the state's courthouses to tie the knot. But nine years later, same-sex weddings are looking decidedly more local.
Kirsten Ott Palladino, editor-in-chief of EquallyWed.com, told The Philadelphia Inquirer Wednesday that as more states legalize same-sex marriage, couples are opting to postpone their weddings until it's legal to tie the knot in their home state, rather than travel to marry in another state.
"We're not seeing as many people flying to Massachusetts or New York for their big weddings," Palladino said.
The trend may indicate a growing optimism among same-sex couples that marriage equality will eventually be achieved in their home state. Since 2004, 12 states have legalized same-sex marriage, and earlier this year, an article by PolicyMic listed Illinois, New Jersey, California and Hawaii among the states likely to legalize same-sex marriage in 2013.
Though 36 states still ban same-sex marriage, national support has steadily grown to 55 percent, according to a recent ABC News/Washington Post poll.
When same-sex marriage was legalized in New York in 2011, many New Jersey couples refrained from hopping across the border and marrying, and instead decided to keep waiting, according to The Record.
"We are Jersey girls and we want the same equality in our home state where we live and pay taxes," said Maureen Meneghin, who has been with her partner for 35 years. "That's what we're fighting for."
For Idaho residents Henry D. Johnston and Alex Irwin, getting married in another state is not an option. They told the New York Times in February that marrying in another state would represent surrender and defeat, not joy.
"The minute we drive across the border it would become invalid and we'd be back to just being two guys who own a house together," Johnston said. "We're not going anywhere."
Check out the status of same-sex marriage in the United States in the slideshow below.
PHOTO GALLERY
Gay Marriage In The United States
Keep in touch! Check out HuffPost Weddings on Facebook, Twitter and Pinterest.
BEFORE YOU GO