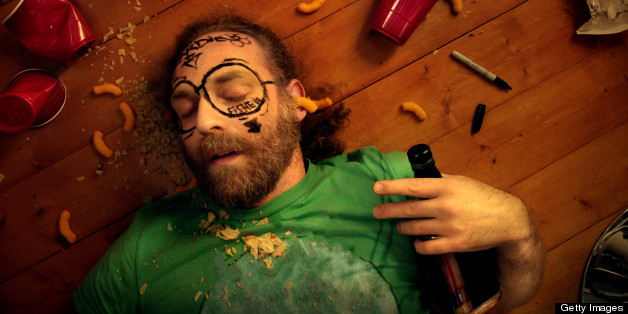 This week, Tin House published a new edition of the 1930 book Shake 'Em Up by Virginia Elliott and Phil D. Stong. The following is excerpted from the introduction by Amy Stewart, as well as from the original text. Bottoms up!
I'm delighted that we've been able to resurrect Shake 'Em Up some eighty-three years after its original publication for a new generation of cocktail aficionados. If you've never served gin and hot water to a guest, or smeared equal parts Brie and butter on a saltine cracker and called it an appetizer, or taken a glass of rye and grapefruit juice before breakfast, you haven't truly experienced Prohibition-era living. Let Virginia and Phil show you the way (from Amy Stewart, author of The Drunken Botanist).
[Shake 'Em Up] is a humane book. It suggests preventative and remedial treatment for those unfortunates who refuse to profit by its urbanites. It tells what to do for the guest who Knew He Shouldn't Have Mixed His Drinks, for the one who has a Bad Fall while tap-dancing on the piano, for the Clumsy Fool who couldn't broil the goldfish without burning his thumb. If these can be saved, it tells how to save them; if they are sodden in their ways, it tells how to render them innocuous without resorting to the ungentle expedient of the Left Hook.
Here are some of our favorite cures for He Who Shouldn't Have Mixed His Drinks.
PHOTO GALLERY
Hangover Tips