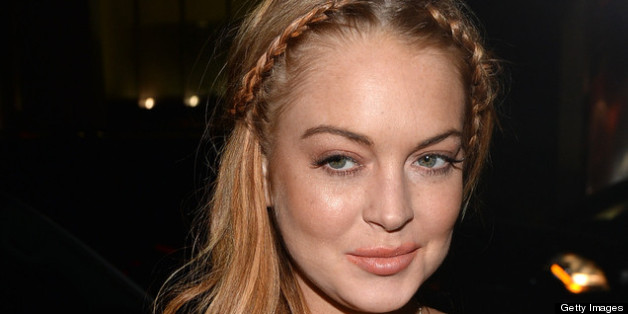 Third time's a charm, right? Well, for Lindsay Lohan it might be the sixth time that does it. After visiting the 26-year-old troubled actress at the Betty Ford Center in Rancho Mirage, California this weekend, Michael Lohan says his daughter has finally had a sobriety epiphany.
"It's just enough is enough and I think she realizes it," he tells TMZ. Yet, despite the "phenomenal progress" she is making, Michael claims it's not the Betty Ford treatment that's doing the trick.
"They don't get any trauma therapy here, they do no one-on-one whatsoever, they're giving some of the people in here frigging medication, I mean valium and other narcotic medication. You don't do that in a rehab. I just don't get it."
LiLo's stay is part of a plea deal negotiated in March that requires her to spend 90 days in a facility while doing community service and undergoing psychotherapy. Since that time, reports have emerged that she has attended all of her sessions and is pushing through emotional difficulties.
BEFORE YOU GO
PHOTO GALLERY
Lindsay Lohan