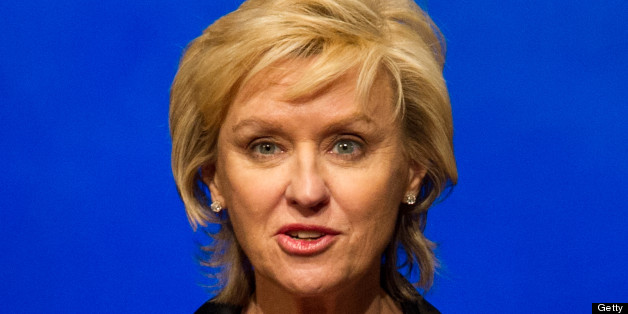 Tina Brown confirmed on Wednesday that IAC is exploring a possible sale of Newsweek magazine.
In a memo obtained by Politico, Brown and Newsweek CEO Baba Shetty acknowledged that a report from Variety on Tuesday was true.
If the magazine--which now exists in a digital-only format--were to be sold, it would bring its troubled merger with The Daily Beast to an end. It would also signal the end of Brown's attempts to revive the magazine. Newsweek has already lost the loyalty of its owner, Barry Diller, who recently said it was a "mistake" to have bought it in the first place.
In the memo, Brown and Shetty insisted that the sale was not due to any precarious financial situation. In fact, they wrote, Newsweek was set to break even in the fourth quarter of 2013. However, they added, the brand was taking "focus" away from The Daily Beast:
So why explore a sale now? The simple reason is focus. Newsweek is a powerful brand, but its demands have taken attention and focus away from The Daily Beast. The story that hasn't been told about The Daily Beast is its strength. Deidre Depke and her team have earned the Webby for Best News site for two years running. Our traffic is up significantly yet again this year. And digital ad sales in a very tough environment are up 30% year to date.

Barry has made the point that this process is about exploring options. We will only do this sale if it reflects the value we've created. If not, we'll continue to operate it as now. Let's be clear. Exploring options for a sale is a focused process that a small team at IAC is working on. For the rest of us, we'll continue to produce a first-class Newsweek product on an ongoing basis.
BEFORE YOU GO
PHOTO GALLERY
Top 25 Magazines Of 2013