 The former teacher who said she was forced to resign over one of her racy modeling photos is now using her newfound fame for a good cause.
Olivia Sprauer, who models under the name Victoria James, was let go from Florida's Martin County High School last month. Her story made international headlines and now the 26-year-old former English teacher is putting together a pictorial of her most recent work.
Sprauer told The Huffington Post she plans to donate a dollar from each pictorial sold between now and June 7 to the Red Cross' Oklahoma tornado relief efforts.
"We see a lot of the devastation on TV," Sprauer, a mother of two, said. "It's important for people in the public view to encourage other people to reach out and help people in a desperate and tragic situation."
Here's a sampling of the new work: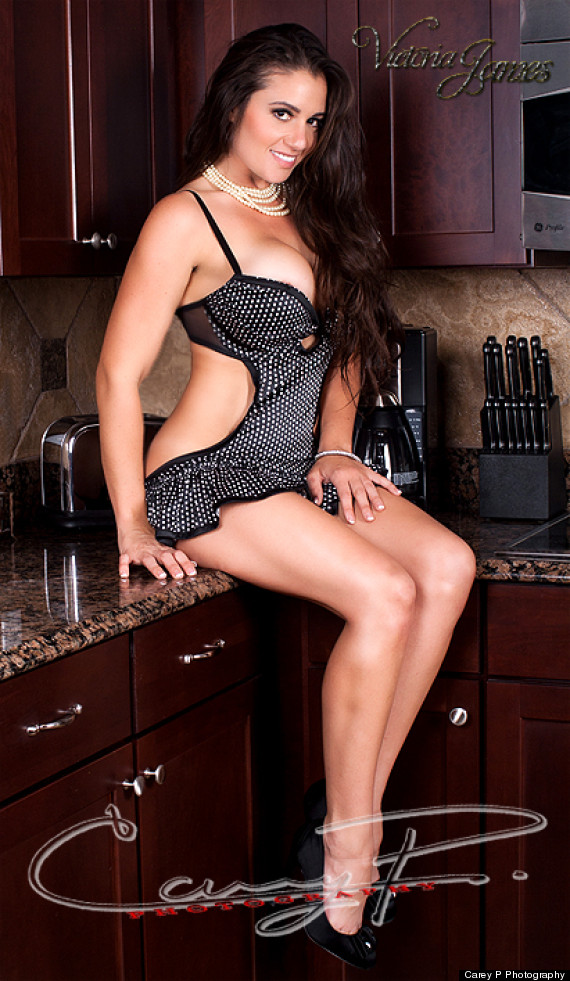 Story continues after the slideshow.
PHOTO GALLERY
Olivia Sprauer: Teacher Turned Model
Sprauer's Internet fame has gained her many fans and some eyebrow-raising requests.
"One guy wanted to buy my intimate apparel," Sprauer said. "Another guy asked If he could send me tickets so I could take my children to Disney World. I didn't ask for this, the guy just offered. I said, if he wanted to send them, he could."
Sprauer said she knows that, like all viral sensations, her time in the limelight will fade. But the aspiring author who said she'd like to get her P.H.D. in English is prepared for that eventuality.
"I'm just gonna keep doing what I'm doing," Sprauer said. "I'm gonna try to break into TV hosting or acting or both. The attention dying down, which it inevitably will, would just make things a little less facile."
BEFORE YOU GO