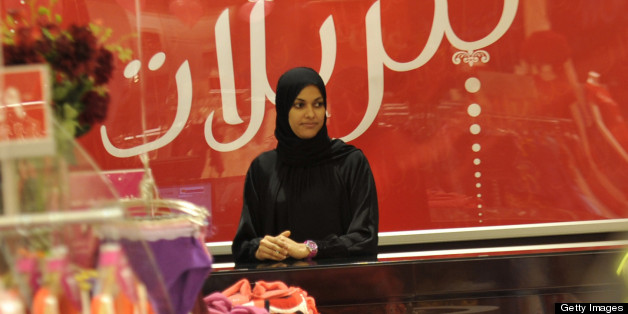 A Saudi Arabian author who has drawn the ire of women's advocates for appearing to urge his large Twitter following to harass working women now says he was misinterpreted.
Abdullah Mohamed al-Dawood, a conservative Saudi writer with more than 98,000 Twitter followers, sent out a controversial tweet Sunday using an Arabic hashtag that translates to "harass the [female] cashiers."
The tweet seemed to be an effort by al-Dawood to protest what he sees as unsuitable and immodest behavior for Saudi women, who he argued were being exploited to make their employers money, the BBC reported.
However, al-Dawood has since protested that his tweet was misunderstood, according to CNN. Speaking with a Saudi daily, al-Dawood said he was arguing that women who work as cashiers will be harassed. (Gulf News notes that al-Dawood is known for having conservative views on modesty in the workplace.)
Either way, the hashtag ignited an immediate Twitter controversy as people took to social media to voice opposition to the author's sentiments.
#harass_female_cashiers that cant be real. No real cleric of Islam would say such a horrific thing

— Arafat Hifazat(@arafatt77) May 29, 2013
Please don't #harass_female_cashiers.

— Graham Christensen (@grhmc) May 29, 2013
Saudi Arabia has notoriously conservative views toward female citizens, who are not suppose to drive or work without the permission of a male guardian. In 2011, King Abdullah relaxed some guidelines, allowing women to work in some shops traditionally staffed by men, the BBC notes.
The Financial Times reports that Khalid Ibrahim al-Saqabi, a conservative cleric, has endorsed al-Dawood's comments and remains opposed to government efforts to prevent sexual harassment in the workplace.
"Why is the labour minister concerned with finding jobs for women instead of men?" he added, according to the outlet.
BEFORE YOU GO
PHOTO GALLERY
The World's Most Powerful Women