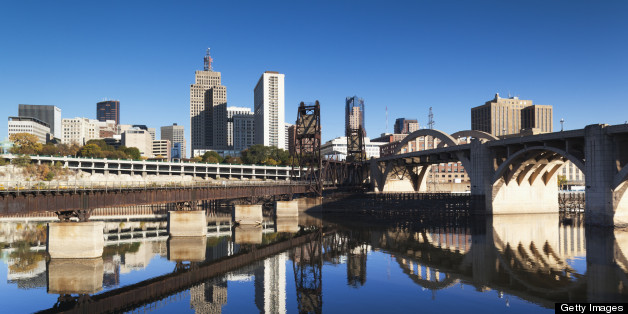 How do you evaluate a city? If you're thinking of moving, you might look at school quality, commute times and real estate resale values. But here's another measure to keep in mind: Fitness.
For the fifth year in a row, the American College of Sports Medicine has ranked U.S. cities based on measures of health and health potential.
"As urban areas attract more and more residents, it's imperative for cities to create a built environment, fund amenities and form policies that get residents active and encourage healthy lifestyles," Walter Thompson, Ph.D., chair of the AFI Advisory Board said in a statement.
Thompson and his team looked at both personal health indicators of each city's residents, as well as qualities in the urban space that encourage health behaviors. That means rates of obesity and hypertension are important. But so too are things like public parks, farmer's markets and opportunities to commute via foot or bike. The team used data from surveys conducted by the U.S. Centers for Disease Control and Prevention, the Health Resources and Services Administration and the Selected Metropolitan/Micropolitan Area Risk Trends Behavioral Risk Factor Surveillance System.
Did your city make the list? Read on for a look at the top ten:
BEFORE YOU GO
PHOTO GALLERY
America's Fittest Cities 2013