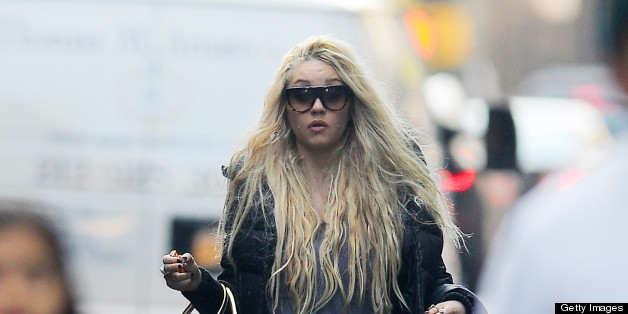 As usual, celebrities gave us a lot to talk about this week.
Let's start with the always newsworthy, Amanda Bynes, who went a little bizerk after her arrest last Thursday. Amanda took to Twitter to deny the charges against her, saying she was "sexually harassed" by a cop before lashing out at stars who reached out to support her.
Amanda took aim at Rihanna, Courtney Love, Chrissy Teigen and Perez Hilton, calling them all "ugly" before retracting some of her statements. Will this behavior ever end? We're not so sure at the moment.
In other news, Miley Cyrus and Liam Hemsworth's relationship made headlines as rumors swirled about their engagement. First, Us Weekly reported that the couple had ended things, before E! News claimed their wedding was still on. Although reports about their romance woes have been everywhere over the last few months, neither Miley nor Liam have commented on the issue, so we'll have to wait to find out the truth.
Also this week, Lindsay Lohan reportedly had an "epiphany" in rehab, Justin Bieber went underage clubbing, Matthew Perry opened up about his addiction, Olivia Wilde flaunted her body in a bikini and Kim Kardashian finally decided to try out maternity clothes.
See the best photos of the week below:
BEFORE YOU GO
PHOTO GALLERY
Celebrity News & Photos