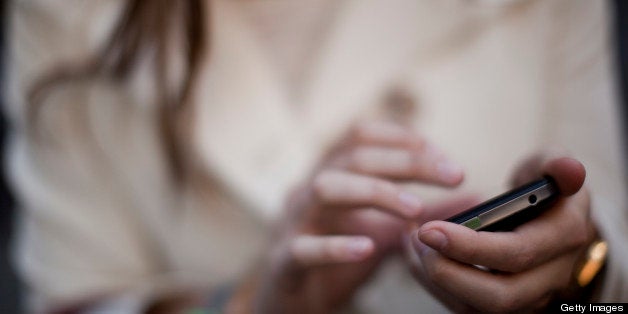 Would you let your spouse or significant other comb through your cell phone whenever they felt like it?
It's a complicated question for many, but the issue is a no brainer for country star Blake Shelton. Though the singer and wife Miranda Lambert have been plagued by rumors that they're divorce-bound for months, Shelton recently told People magazine that his two-year marriage is strong -- and the secret to their success is an open-phone policy. (Meaning, Shelton is willing to hand over his cell phone to his wife whenever she wants it.)
"That's really the kind of trust we have," Shelton continued. "There are no secrets. [I'll say,] 'Go dig through my drawers or my computer if you feel like you need to.' And that's been a really good thing, because I don't want her to ever have any doubts."
Is allowing your spouse full access to your cell phone a good policy to have -- or is keeping tabs on your spouse's cell phone usage an invasion of privacy? We were curious to know what others thought, so we asked our readers on Facebook and Twitter to weigh in. Click through the slides below to see what they had to say, then head to the comments and let us know what you think.
PHOTO GALLERY
Should Your Spouse Have Access To Your Phone?
BEFORE YOU GO