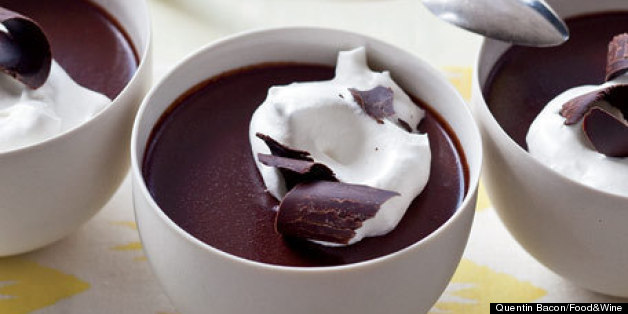 Last week we sang the praise of frozen custard, and gave you many great reasons to make some. This week, it's all about the pots de creme -- a custard that has not been frozen, but is equally delicious.
Pots de creme is a typical French dessert -- and we all know we can trust the French when it comes to dessert -- that is a simple custard served in the same cups they're baked in. This makes them not only cute, but extremely practical too. Pots de cremes are usually simple in flavor, sticking to the basic vanilla and chocolate. This pot de creme recipe takes it up a notch by using Mexican chocolate, which is flavored with cinnamon.
Get the Mexican Chocolate Pots de Crème recipe
Want to read more from HuffPost Taste? Follow us on Twitter, Facebook, Pinterest and Tumblr.
Get more dessert recipes.
BEFORE YOU GO