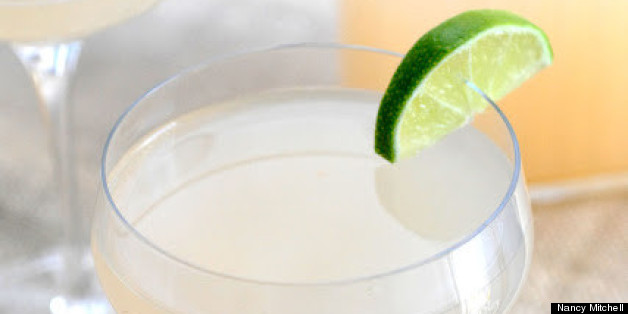 You guys feel that? It got hot outside, seemingly in the blink of an eye. As the temperature climbs past "oh, gin is so refreshing" levels, our thoughts always turn to rum drinks. Is rum the unofficial spirit of the summertime? Just maybe.
With summery rum cocktails, we tend to be a little more inclined toward sweetness than with other seasonal cocktails. There's just something about tropical fruit and a touch of sugar that makes rum cocktail recipes work. One of our favorite rum cocktails on earth is the Painkiller, first invented at the Soggy Dollar Bar in the British Virgin Islands. This video will show you how to make an awesome Painkiller, but we are so sorry for the music and how sexy they tried to make this bartender for some reason. Maybe turn your volume all the way down, but don't miss the most important part -- the Painkiller has to have fresh nutmeg grated on top. Don't even bother with it otherwise. We're serious.
See what we mean? A quick blend of fruit juices, a not-completely-moderate amount of rum, fresh nutmeg. Sexy bartender optional. We pulled together a few of our other favorite rum cocktail recipes for you guys to make use of all summer long, from the tart and perfect Hemingway Daiquiri to the totally insane Hellfire (there's beer and hot sauce in it, guys). Happy summer, everyone!
Want to read more from HuffPost Taste? Follow us on Twitter, Facebook, Pinterest and Tumblr.
PHOTO GALLERY
Rum Cocktails LIST
BEFORE YOU GO