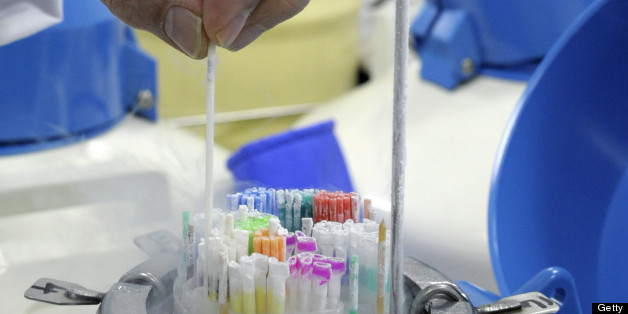 When my husband's friend Maggie asked him if he would donate his sperm to get her soon-to-be wife pregnant, he said he had to ask me first. It's the kind of hypothetical question one might pose at a dinner party: "If your friends, a lesbian couple, ask your husband to donate sperm so they can have a child, would you agree?"
Hypothetically, without hesitation, I would.
My husband called me at work, excited about the prospect. Perhaps he sensed the couple's desire to get started right away. I hesitated. I had questions: "Will you go to a clinic and do it into a test tube? Or are they asking you to have sex with her until she gets pregnant? Because one is very clinical and the other seems potentially problematic."