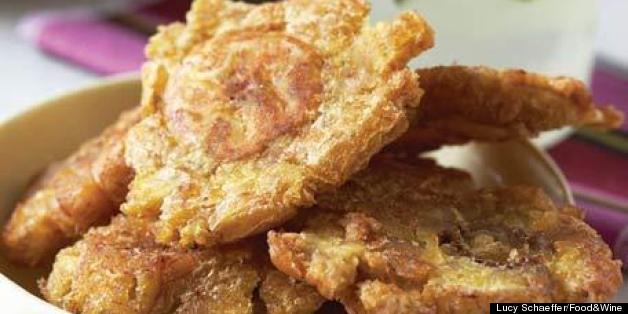 The best thing you can do with a plantain is make tostones out of it. Sure, we love a good plate of maduros (the dish made with sweet and softly cooked plantains) just as much as the next person, but tostones take something that we normally associate as being sweet -- which is anything in the banana family really -- and makes them an addictive, savory side.
Tostones are made with firm, green plantains -- the fact that we don't need to wait for the banana-like fruit to ripen is definitely a bonus. Cut into one inch pieces, you fry, flatten, then fry the plantain again before salting it generously. They put French fries to shame. Seriously.
Want to read more from HuffPost Taste? Follow us on Twitter, Facebook, Pinterest and Tumblr.
Get more plantain recipes.
PHOTO GALLERY
Plantain Recipes
BEFORE YOU GO