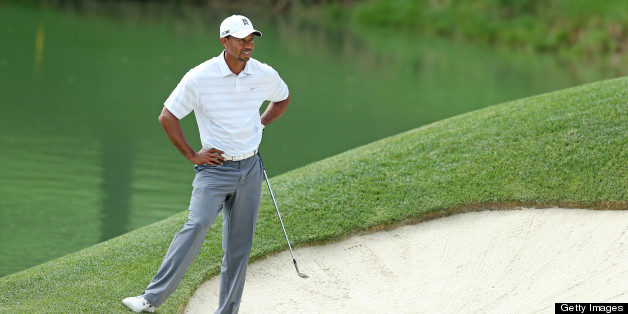 Tiger Woods cited wind both fairway-to-green and on the putting surfaces after he struggled to a second-round 74 at the Memorial, Jack Nicklaus' tournament at Muirfield Village in Dublin, Ohio.
Saturday, he'll start near the back of the leaderboard with a 9:50 tee time – 10 shots back of the lead and relegated to the 10th tee.
Keep up with the top third-round action from Memorial right here – and scroll down for our previous coverage of the events at Muirfield Village.