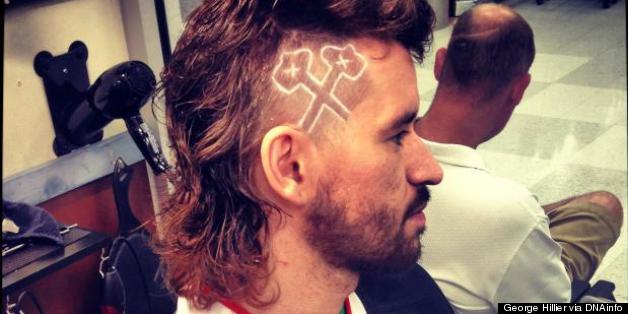 CHICAGO — There are mullets, and then there is "The Mullet."
At least that's what George Hillier has named his new hairdo, in honor of Chicago Blackhawks star Patrick Kane's famous "business in the front, party in the back" hairstyle.
Hillier, a huge Blackhawks and Kane fan, has upped the ante.