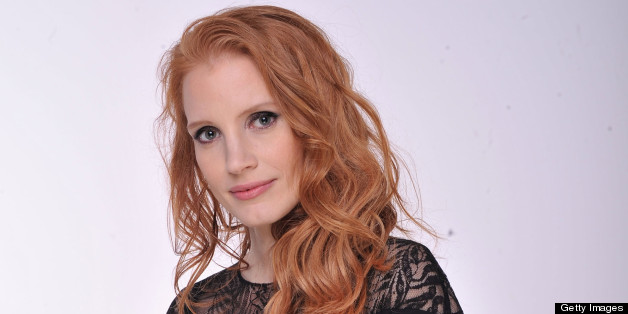 The competition to play political heavyweight Hillary Clinton in the upcoming biopic "Rodham" may be narrowing.
Jessica Chastain, who is one of four actresses who has been linked to the role, recently distanced herself from the part, denying rumors that she is in the running.
"No, that's actually not true," Chastain told a press pool at London's Sound of Change concert, DigitalSpy reports. "I found out about the project online, but, yeah, there's a lot of stuff out there."
Reese Witherspoon ("Mud"), Amanda Seyfried ("Les Miserables"), and Scarlett Johansson ("Don Jon") have been mentioned as the other frontrunners to play the former First Lady and Secretary of State.
Still in the early stages of production, "Rodham" will be directed by James Ponsoldt ("The Spectacular Now"). The director spoke to The Independent about the actresses linked to the part, saying, "They're all wonderful actresses. We're very fortunate that a lot of really great actors are interested in playing these roles. We're in an enviable position."
There has been no comment from Witherspoon, Seyfried, or Johansson on the possibility of the role.
PHOTO GALLERY
Hillary Clinton's Style Evolution
BEFORE YOU GO