"Harry Potter" fans may argue that Daniel Radcliffe looks like he has grown up quite quickly over the course of shooting the fantastical franchise, but after doing some research on the actor, we've got to say he's even older than eight films can ever reveal. Check out our top 10 reasons the magic lies not in his lightning-bolt scar, but in the fact that he is just a 50-something-year-old trapped in a 23-year-old's body.
1. He has babies on the brain:
That's right. Just in his early 20s, the actor told Time Out London in an issue out today that he is already thinking about becoming a dad. Even though he doesn't know just when or with whom, having a family is "definitely" in Daniel's future plans. 2. A Samuel Beckett quote would be his tattoo of choice:
In that same interview, he also revealed his intentions to get a couple tattoos. First on the list? Something "really pretentious" like the quote, "Try again, fail again, fail better," from the Irish playwright. 3. He's been in the industry for over a decade:
Even before sporting the wizarding wardrobe of Hogwarts in 2001, Daniel made his acting debut as young David in a 1999 TV movie, "David Copperfield." Since then, he has done several other movies and some serious theater work.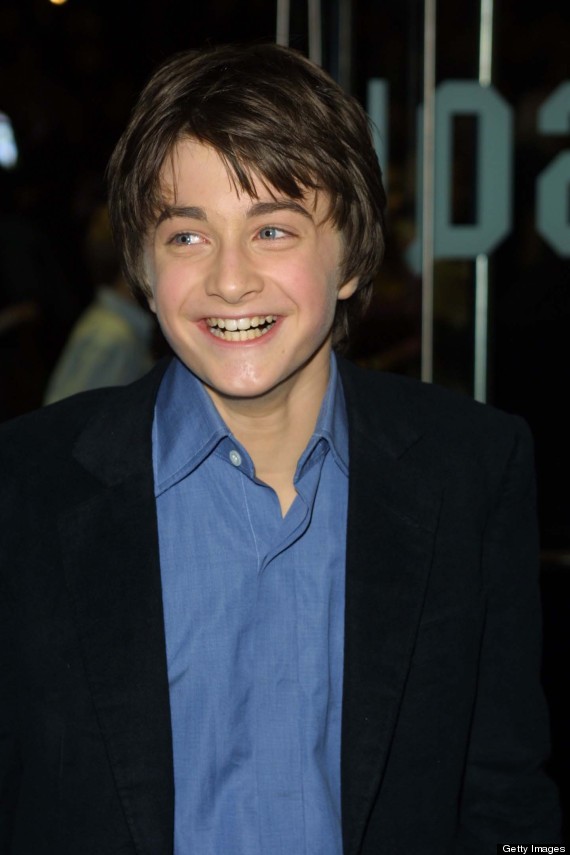 4. Problems with alcohol are part of his past:
At the young age of 20, the actor regularly blacked out when he drank and became so concerned about his inebriated behavior that he would sit home and drink by himself. Two years later, he revealed that his evening drinking became such a problem that while he never drank a drop on set, he would head in for filming still under the influence. Desperate to avoid becoming an alcoholic, he now refrains from touching any alcohol. 5. His best friend on set was a middle-aged family man:
Watch out Rupert Grint and Emma Watson: Ron and Hermione may have been his partners in crime on the silver screen, but behind the scenes Daniel admitted to "The Guardian" that his main pal during "Harry Potter" filming was "a 41-year-old guy who works in costume and has got two kids." 6. Most of his favorite movies were made before 1965:
With the exception of the 2006 flick "Little Miss Sunshine," his top five films are all decades old. Leading the list is "12 Angry Men" (1957), followed by others like "Stairway to Heaven" (1946) and "Dr. Strangelove" (1964).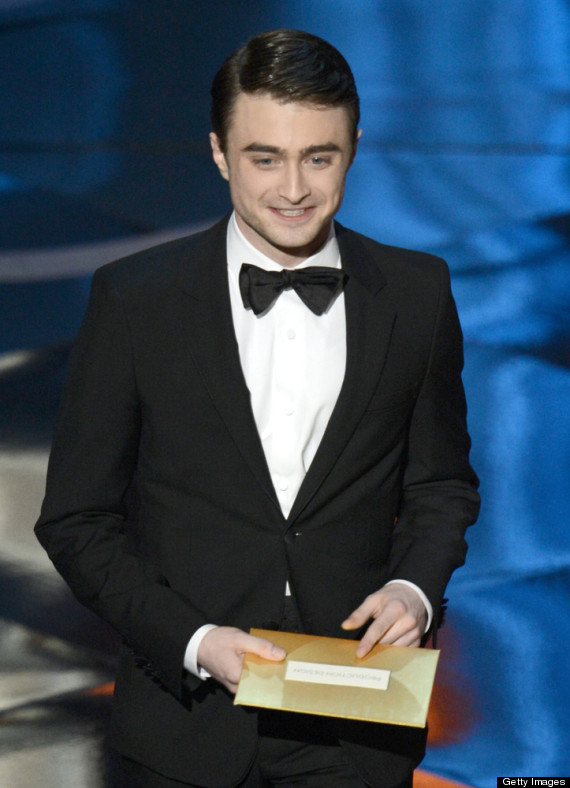 7. He's quite the workaholic:
Don't expect Daniel to play hooky once he's hired. After being cast to play Harry Potter at just 11 years old, the actor kept a superb attendance record for the following 10 years, missing just two days. The reason? Gastric flu.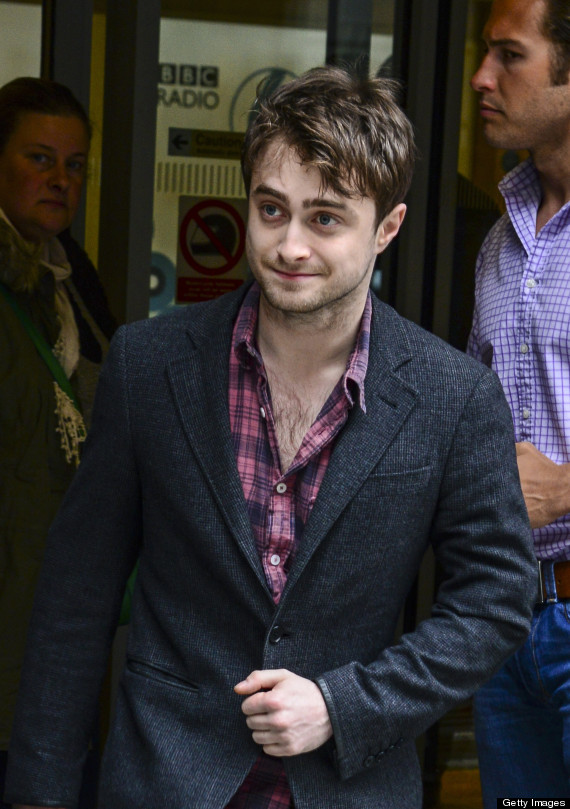 8. Being a movie star wouldn't be his first choice:
And despite his love of literature, being an author wouldn't be his profession of choice either. Of all things, the actor said he would prefer to play cricket for England than to star in feature films. Unfortunately for him, he suffers from a condition called dyspraxia, which affects hand-eye coordination, so it's safe to say we won't be seeing him on the cricket field anytime soon. 9. He uses a pen name for his published poetry:
Most know him as Potter, but readers of an underground fashion magazine in the UK might know him as a poet. The actor leads a secret life as a published author of several poems, keeping his anonymity by using the pen-name of Jacob Gershon -- a combination of his middle name and the Jewish version of his mother's maiden name, Gresham.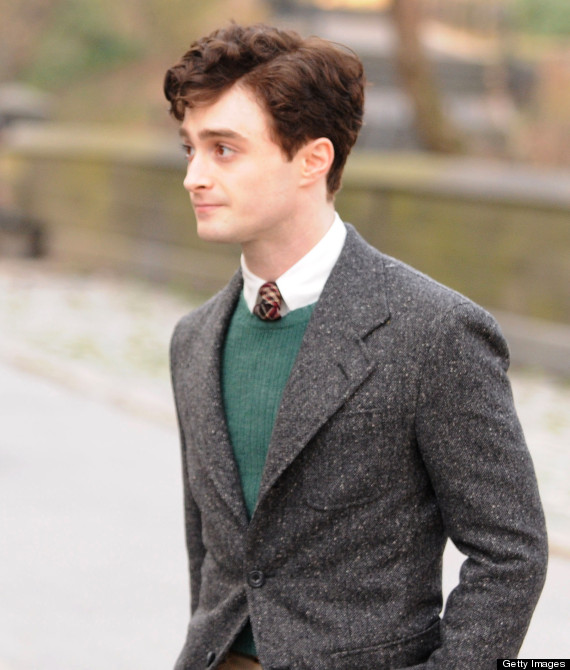 10. Harry Potter's glasses were his favorite prop from the films:
Forget wands that do magic and broomsticks that fly; for this actor, it's all about the simple specs. He went through an estimated 160 pairs during shooting and was rumored to have taken a pair from the first film and from the last.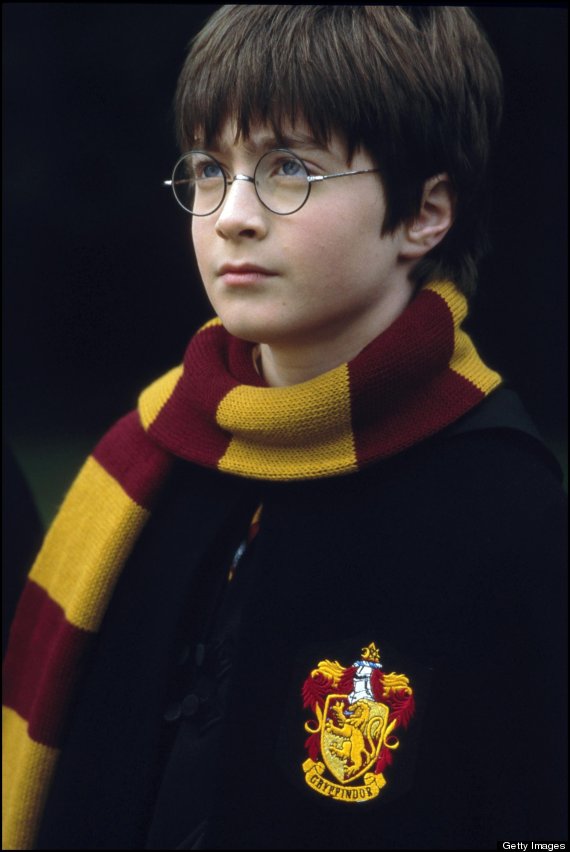 BEFORE YOU GO
PHOTO GALLERY
Daniel Radcliffe